The MOBA game has also impacted lives from the source of income it has given its fans through betting as one of the few eSports games with various betting markets. League of Legends has remained a discipline and will remain so for years to come.
The League Of Legends In Today's eSports Scene
League of Legends was released in 2009 for Microsoft Windows and has successfully scaled since then to become one of the biggest MOBA games to hit the industry. Created by Riot Games, the game today has over 115 million active monthly players and pulls a mammoth crowd in tournaments. The game is still free-to-play and regularly incorporates updates to keep up with the industry's pace.
The game's relevance and popularity have also been boosted with more people on game streaming platforms such as Twitch, Youtube, and Facebook Gaming. Accounts are also dedicated to the game on popular social platforms like TikTok. Statistics have also shown that the game will hit 180 million active users by 2022. These statistics also lure big tech companies, including crypto and blockchain innovations, to partner with games like LoL and spread their outreach even more.
Another factor that keeps League of Legends (Lol) relevant in today's gaming scene is betting. League of Legends betting is popular among fans and experiences high surges during LoL tournaments and events. There are lots of profits from the various betting markets that come with LoL events, and there are only a few genuine sites to place bets on League of Legends teams. With the right tips offered by these sites too, you could be realizing profits in millions depending on your bets and events' outcomes.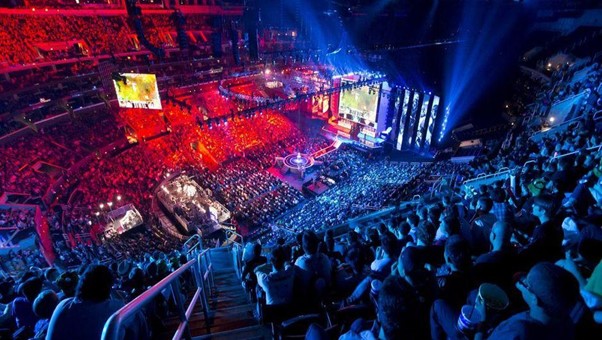 Why Is League Of Legends Matches Some Of The Most Interesting Of All Esports?
League of Legends launched in 2009, and with the millions of fans it gained after its release, it hosted its first championship in 2011. Its tournaments are worldwide, and every year, a new team is crowned the new or reigning champion of LoL. As a result, League of Legends matches is some of the most watched in the eSports world, with a record-breaking 73 million viewers recorded in the 2021 world championship tournament. At the final match, there were four million tuned in to watch.
The reason for this is how interesting an LoL match can get between teams. In fact, some fans have a compilation of the best matches in championships to commemorate just how epic the battle between two teams can be. The choice of heroes, power-ups, strategies between teams, skill mastery, and emotions put into the game are reasons why the matches top almost every other game in the industry regarding viewership.
However, it wouldn't be regarded as fascinating if the game did not have the right features and characteristics to evoke emotions and high turn-up in viewership. As a result, we must look at the game itself and why people love it so much. These are some of the reasons we've observed.

The Game's Accessibility
For League of Legends to become so popular and be a favorite among eSports followers, its accessibility played a vital role. League of Legends is one of the first MOBA games with a free-to-play theme, recording massive success in several countries. In addition, the game was released without price to interest players but made it so interesting that players do not think twice before spending on in-game assets and cosmetics.
The game's booming popularity also came from the areas it focused on in releasing the game. These areas included Europe, China, South America, South Korea, North America, and the Asia Pacific. These regions have some of the best and most diligent gamers, and with gameplay like that of League of Legends, it was only a matter of time to make the game truly global.
More Action And High Competitive Nature
League of Legends gameplay is highly addictive with the competitiveness it brings between two teams. You can select from a range of 140 heroes to fight your battles, and they come with special power-ups and skills. Mastering a character and all it offers will have you dominating matches and dealing more action than the average player.
As you play and master your heroes, you have the chance to become a challenger that plays against professional gamers, hence launching your career also as a professional gamer. This factor keeps League of Legends highly loved and favored by many gamers.
League of Legends Betting
Whether as a professional gamer or not, the League of Legends tournaments is highly anticipated and followed by a large audience. You can also keep tabs on Lol tournaments on https://tips.gg/lol/tournaments/. As you follow these tournaments, you can bet on your favorite teams from teams provided by sites like that and earn massively from the various LoL markets available. This betting is another huge factor influencing fans' popularity and love for League of Legends.

Game Modes
League of Legends also has different modes that keep you occupied for several hours. For example, you can join a normal game, a co-op game, a custom game, a ranked game, or participate in Teamfight Tactics or All Random All mid. These modes have different features to keep you glued to your seat for hours.
Conclusion
These are why League of Legends remains a classic and discipline in eSports. Tournaments happen yearly, and each event is generally spectated to bring staggering stats for all the excitement, thrill, suspense, and prizes attached to the matches.