Hey, all you cool cats and kittens, if you're after a couple of game recommendations that understand the importance of big cats then your call has been answered. This list is just for those who adore big cats, whether that's the secretive tigers of the deep forest or the majestic lions of the wide open plains. You might have run out of nature documentaries, not got a zoo close by, or finished up crocheting that leopard toy you've been working on. Whatever your reason for needing a bit of feline fun, we've got you covered with these games that put big cats front and center.
Siberian Storm
Siberian Storm sends you out into the cold and unforgiving wilderness of Siberia. You'll be spinning the reels amidst snow drifts, icy chasms, and ancient forests. Of course, the big star of the game is the majestic Siberian tiger. These huge big cats are the biggest of them all, weighing more than 600 pounds and measuring more than ten feet from nose to tail. It would be fair to say that big cat lover or not if you bumped into one of these guys in the wilderness, you'd be frozen solid in fear. Thankfully, beautiful as the graphics are, the tigers in this game are only to be found on the reels. If you're interested in playing then you can try the game out without parting with any money as Vegas Slots Online has included this title in their free slots Canada collection. You'll be able to try out the full version of Siberian Storm for as long as you'd like with no obligation to wager any money unless you decide that you'd like to win some of course.
Planet Zoo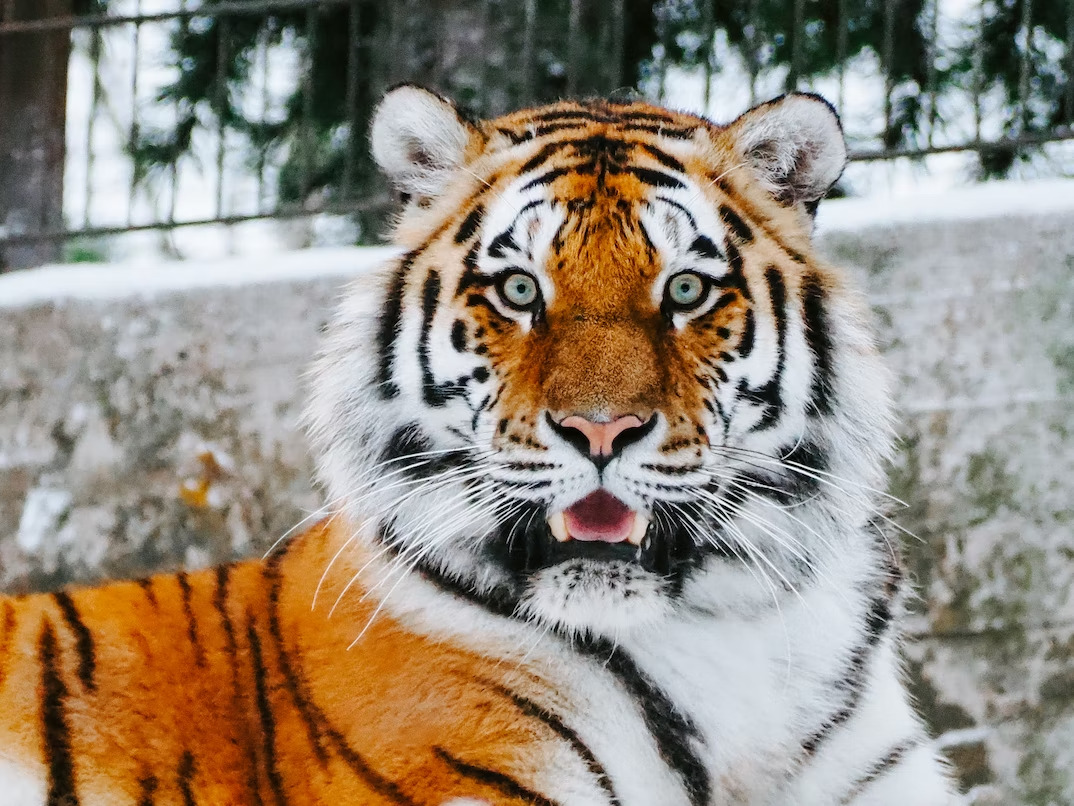 The other games on this list were chosen because they put big cats front and center, but Planet Zoo is so great that it deserves a spot even though it casts its net far and wide. Fans of the original Zoo Tycoon series will love this game, as it's very much created in the same vein. In the game, you'll be put in charge of running a zoo, whether it's one that's already been created in the scenario mode or one that you create by yourself. Franchise mode allows you to interact with other players from all over the world, buying and selling animals to improve the pool of genetics and maybe even discover some rare variants, like the white lion. Sandbox mode allows you total freedom to play the game without having to worry about your bank balance, choosing whatever animals you like, and letting your imagination run wild. As for the choice of big cats, which will probably be one of the most important deciding factors on whether you purchase the game, there's plenty. The base game offers lions, cheetahs, Bengal tigers, snow leopards, and Siberian tigers. There are also various expansion packs that you can purchase which will hugely increase the range of big cats on offer. You'll find incredibly rare cats like the Amur leopard, the Eurasian lynx, and the clouded leopard, as well as classic zoo favorites like the jaguar. Although this game is the priciest on this list, if you can snag it during a Steam sale then it's incredible value for money.
Animal Sim Online: Big Cats 3D
The previous two games have been the sort that you mostly play alone, but if you like the social element of gaming then you'll love this release from Brain Vault and Foxie Games. Available to play on Android or iOs, Animal Sim Online is an enormous multiplayer game in which you take the role of the animals. In this edition of the game, big cats are the focus, but you can choose to play as any species you like from a list of nearly thirty different animals. African big cats feature heavily, with lions, cheetahs, and tigers being the most popular choices. Once you've decided on your character, you're cast out into the world and the adventure is up to you. The world you'll inhabit features a range of 3D landscapes, including deep, dark forests, glistening tropical beaches, and muddy watering holes. As you traverse the wilderness you'll run into opportunities to grow your skills and level up your big cat. Those playing as big predators are encouraged to fight off other predators and protect the weaker animals in the game, in doing so you'll become faster and stronger, if you win of course. Along the way you'll have the opportunity to meet and chat to other big cat fans from all over the world, making this super sociable, as well as great fun.