Download Minecraft PE 1.21.0, 1.21.10 and 1.21: Test your fighting skills with the new Breeze mob in the new Challenge Chamber structure, meet the winner of the vote - Armadillo and use new blocks to build and survive in Minecraft.
Minecraft Bedrock 1.21.0, 1.21.10 and 1.21.1
The new release will feature many new features to improve your combat skills. These will be new mobs that will become our enemies, as well as useful animals that can help us survive. In addition, a variety of tuff and copper blocks will allow players to create various objects.
Structure
It is known that Minecraft 1.21.0, 1.21.10 and 1.21.1 will feature a new structure - the Chamber of Trials. It will be generated rarely and there players will be able to show their combat skills. There are several rooms with corridors where you can have fights with friends, or fight the new mob Breeze, or test yourself with a new block - Spawner. As always, you can find useful things for the passage in the Chests.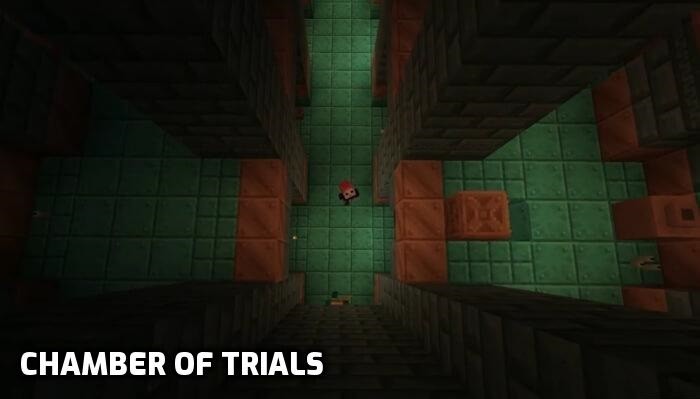 Creatures
The first place in the 2023 vote was taken by the Armadillo, and therefore this mob will be added in the new Minecraft 1.21 update. You can meet him in the savannah. He's funny and can curl up into a ball. Periodically or upon death, the animal drops Shields, which can be useful in creating armor for your Wolf.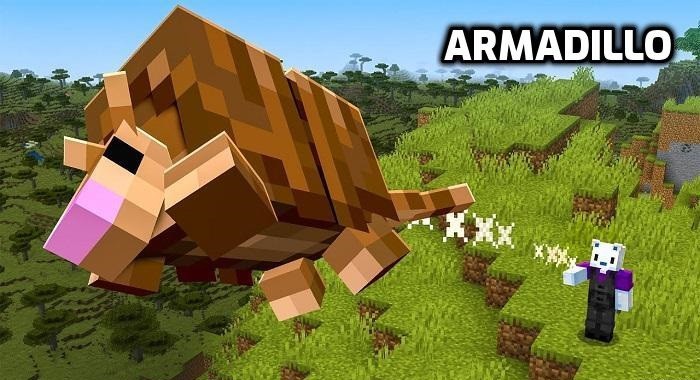 In the previous version, the developers added only neutral mobs. All the latest versions are available on the mcpecube - Minecraft PE APK
And in Minecraft BE 1.21.0, 1.21.10 and 1.21.1, we know about a new hostile mob that will appear in the new structure. He can jump high and shoot wind projectiles. Therefore, you will have to try to neutralize it.
Blocks 
Copper
We also received a lot of new blocks in Minecraft BE 1.21.0, 1.21.10 and 1.21.1
made of copper: doors, decorative blocks, hatches, lantern. Some are only decorative, while others are functional. So, for example, a copper lamp will illuminate the space as it oxidizes.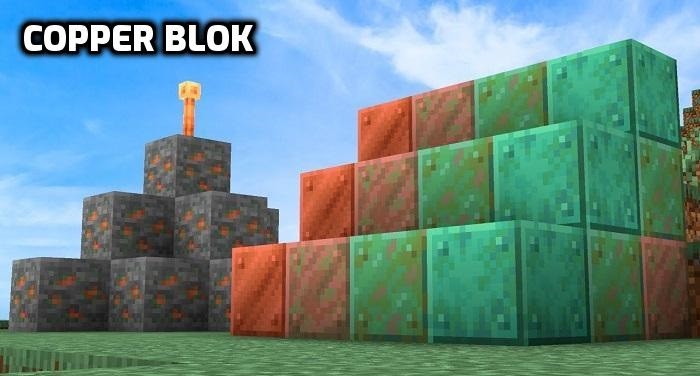 Tuff
We also added a new set of blocks for construction and decoration made from tuff. These blocks will include bricks, stairs, and other tufa variations that add variety to the ways you can create objects.
Spawner
Another new block is Spawner. He will summon hostile mobs, and after you defeat these mobs, the spawner will give you a reward.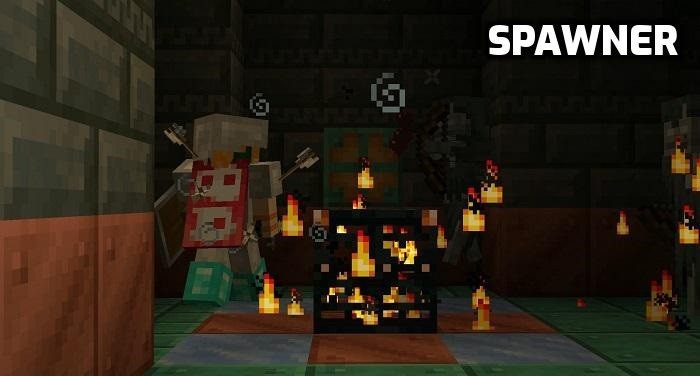 New Crafting Table
Among the practical blocks, an automated Crafting Table appeared. You can set a specific craft in it, and by activating it with a button or other redstone mechanism, it will drop the finished item from the craft.

Download Minecraft 1.21.0, 1.21.10 and 1.21.1 for free
Full Version on Android: https://mcpecube.com/download-minecraft-pe/1-21-apk/