As they say, to each their own – and seasoned gamers will insist that you can never have too many good games. In addition to reviews and critics' ratings, gamers are interested in the criteria that allow them to make the process more individual and customized. This is how cross-platform experience emerged, from which not only all gamers but also ordinary users benefit. How exactly? Find out further in this article and also check out the most popular games available for cross-platform play.
Gone are the days when we chose a convenient time and place for everyone to play with friends, spent a certain time to get to the friend's place, and also played only certain games only on a certain platform. Well, those were golden and unforgettable times, but the romance of that time was replaced by technological innovations and the fact that now everything is possible, namely to play the same games through any modern platforms, such as:
PC

mobile gadgets (Android/iOS)

Xbox One, Xbox Series

PS4, PS5

Switch
And this means that in addition to those cases when you want to plunge into the game alone and play, for example, real money slot machines, in just a few clicks you can meet with your friends in one online multiplayer. Of course, no one canceled shoulder-to-shoulder friendly gatherings, but at the same time, by logging into your account from any device, you can unwind whenever you want. Even when you are not at home.
Still, there are some shortcomings present in the cross-platform domain, although they, in truth, pale in comparison with all cross-play perks. This includes the features of games that require active actions of the player, for example, shooting, interacting with small objects, and other actions that are objectively not very convenient to do with a touch of a finger on a small smartphone screen. Also, all the stir and spectacularity of battles and painstaking players' work on the appearance of the characters are best done on a larger screen where you do not have to strain your eyesight and damage your posture to bring the customizing process to an end. 
Aside from these features, which players may consider when selecting platforms to play today, they essentially just can enjoy the optimization, great graphics, and detailed gameplay. At the same time, it should be said that the theme and genre diversity of gaming titles will not leave anyone indifferent – these are action games, 3D shooters, RPGs, simulators, strategies, sports, adventure games, logic games, and so on. Let's follow up with the latest and/or popular games you can access on different platforms to your liking and touch on their main characteristics.
Fortnite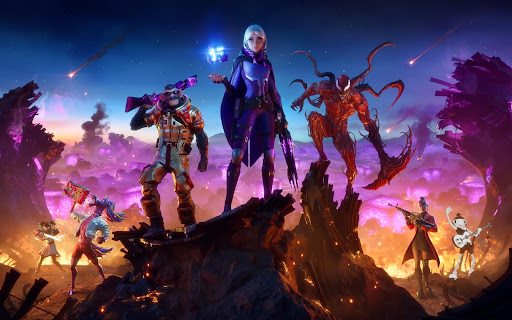 This game has captured the hearts of players from all over the world at the speed of light. If you haven't taken the time to appreciate it yet, you can play Battle Royale on PC, PS4, PS5, Xbox One, Xbox Series X, Nintendo Switch, Android, and iOS. The game is rich in events, maps, skins, characters... and the list goes on and on. Players alone or in small squads parachute onto the island and afterwards aim to survive at all costs, which is the only main task. The world is nothing but fragments of the past, and a horde of bloodthirsty zombies can attack unexpectedly from any corner; Fortnite offers many ways to fight for life, and using weapons is not the only way you survive.
In addition to the survival mode, players and their companions will have to collect resources on the map and equip their fortified structures using the materials found. To participate in battles, you can choose one of four characters, namely: a soldier who knows how to handle weapons well, a ninja who is especially good at close combat, a builder who covers the rear of those who participate in battles and builds defenses, and finally wanderers, especially skilled at finding resources. The game world does not stand still, new items and modes are constantly appearing there.
Sea of Thieves
All admirers of the adventures (and often misadventures) of freedom-loving pirates have the opportunity to go treasure hunting on platforms such as Windows, Xbox One, or Xbox Series X. Together with your team, you are a thunderstorm of the seas, so it's recommended that you explore the open world of Sea of Thieves in the company of friends where everyone will perform their role on the ship. Players have to get treasures, fight bots, bosses, and other players.
In order for everyone to get the most out of this game, you need to decide whether you want to follow the storyline or make your way into the arena where battles between the captains of the ships and their sailors reign. It's important to remember that you will find yourself in the world of thieves and other not very honest people, so here you will need to use ingenuity, leadership skills, and of course enjoy open lands, found chests, and stocks of rum.
Roblox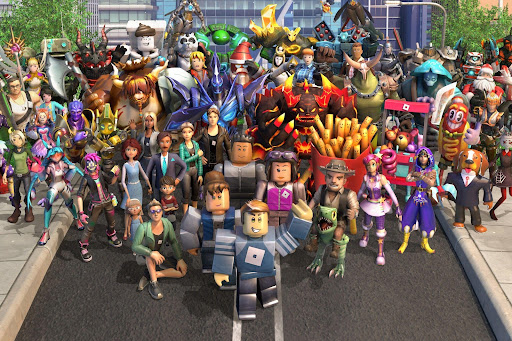 This platform is not just popular, but wildly popular! What else can be said about the site, whose traffic reaches 100 million users per month? Players are attracted by the opportunity not only to play in real time but also the fact that in Roblox, you can create games with your own hands, and many genres get accepted well in this multiverse. At the same time, the requirements for the capacity of the player's hardware are low, and this platform runs well on Android, iOS, Windows, and Xbox.

Most of the games in Roblox were not created by game developers but by the players themselves; while most of the options are free-to-play, there are also titles available that can be purchased with the in-game currency, robux. The player who enters the game for the first time will immediately notice its distinctive similarity with Lego characters.
What can you do in Roblox? Well, it's easier to say what you can't do here, with all these analogs of many well-known games being incorporated in it; but for the most part, the activities of the players come down to the battles among users themselves in the arenas, the creation of a character and their history, and participating in events unfolding according to a certain scenario. There are also a lot of in-game building activities, so no matter what your imagination and skills are, you can build everything here from a small building to a city.
Among Us
Available on PC, Nintendo Switch, Android, and iOS, this game can be briefly described as a detective in space. Moreover, it's soaked with great humor. Colorful costumes in which you can dress your character are worth special attention! The players' actions in the multiplayer online game are focused on fixing a collapsing spaceship and at the same time finding out who the impostors are among them.

Interestingly, the "imposters" know very well who belongs to their ranks, and therefore will do anything possible to execute as many good crew members as possible. While some astronauts are fixing problems on board and playing mini-games, others are quietly doing all sorts of dirty tricks to disable the spacecraft. Gradually, keeping a positive image and alibi becomes more and more difficult, as well as choosing whom to trust.
Villagers and Heroes
Magic worlds in 3D become a reality and unite people from all over the world. Play in real-time without hassle on both mobile and PC, and enjoy the scale of the game thanks to the exploration mode of a huge world with thousands of story quests. Players can go solo and play as a team with friends.

Before you set off to roam the open spaces and engage in epic battles against the Elders, you need to learn how to make your own weapons, equipment, and cast Magic spells. Tired of busy days when you fight as a Defender Warrior, Fire Mage, Holy Servant, Assassin, Swift Warrior, Ice Mage, Shadow Servant, or Master Marksman, you can engage in crafts, farming, cattle breeding, fishing, or mining.
The game is interesting for its background and will tell you about the legends of the past, where there were heroes, tyrants, monsters – and their confrontation continues to this day!
Rocket League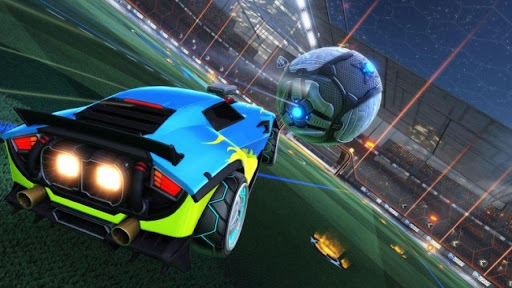 Those who want to combine their passion for beautiful powerful cars, football sports, and jet propulsion to victory can spend time in this game with friends or in bot mode. The creators of this vehicular football game have made it available on Windows, PlayStation, Xbox One, MacOS, Linux, and Nintendo Switch, as well as IOS and Android under the name Rocket League: Sideswipe. What are its features?
The game offers a choice of different modes, with a maximum of 4 cars in each team. The modes are really different, and each needs its own tactics. What is happening on the football field can rather be called a game of transformers because of the very spectacular action. Players will have to do a lot of acrobatic tricks, curved ball shots, blocking enemy attempts and countering their pressure. And all this will happen at an incredibly fast pace, so you will need to constantly keep the ball and your steering under attention.
Hearthstone
Crossplay of this collectible card game is available on PC, Android, and iOS. In addition to PvP battles, PvE campaigns are available with unique bosses, maps, and mechanics. The list of available missions is gradually expanding, the rules can change even every week, and every time players are offered more and more creative approaches to the basic toolkit.
In Hearthstone, you collect mercenaries by opening decks of cards with heroes of a certain class, which are nine in total. In addition to the mercenaries and skins, these packs also contain coins that you can first use to unlock the mercenaries and then upgrade their abilities. It is easy to learn how to play, effective training missions are included; a low entry threshold is combined with great opportunities for growth and development of gaming skills.