Total War Battles: Shogun (0)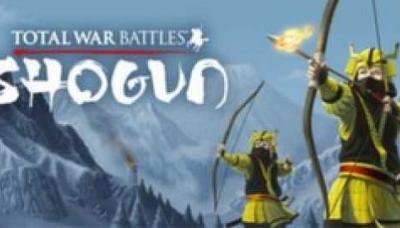 First release date
2012-04-13
Platform
Mac
PC
iPhone
iPad
Android
Overview
Total War Battles: SHOGUN is a tactical strategy game based on the Total War: Shogun sub-series. Originally released for iOS, Total War Battles: SHOGUN is now available on PC and Mac through Steam and on select Android devices.
Gameplay
Unlike entries in the main Total War series, base building and combat in Total War Battles: SHOGUN takes place on the same map and features simplified gameplay with smaller unit sizes. The player constructs their base on the left-hand side of the screen, and deployed units can only ever move right. Both buildings and units are aligned to a hex-based grid.
Available units fall into one of three archetypes — infantry, cavalry and ranged — which gives the game a Rock, Paper, Scissors-type combat dynamic.
System Requirements
PC System Requirements
| Minimum | Recommended |
| --- | --- |
| OS: Windows XP | OS: Windows 7 |
| Processor: 1.5GHz | Processor: 2GHz Intel Core 2 Duo or Athlon X2 |
| Memory: 512 MB RAM | Memory: 2 GB RAM |
| Graphics: 256 MB Graphics card (Shader Model 2.0) | Graphics: 512 MB Graphics card (Shader Model 2.0) |
| Hard Disk Space: 700 MB | Hard Disk Space: 700 MB |
Mac System Requirements
| Minimum | Recommended |
| --- | --- |
| OS: OS X Leopard 10.5.8 / Snow Leopard 10.6.3 | OS: OS X 10.7 |
| Processor: 1.83GHz Intel Core 2 Duo | Processor: Intel Core 2 Duo / Core i5 |
| Memory: 1 GB RAM | Memory: 2 GB RAM |
| Graphics: 128 MB Graphics card (Shader Model 2.0) | Graphics: 512 MB Graphics card (Shader Model 2.0) |
| Hard Drive: 600 MB | Hard Drive: 600 MB |