Rokh (0)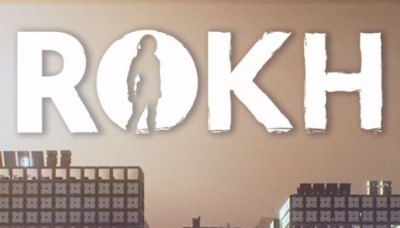 First release date
2017-05-16
Developer
Darewise Entertainment
Nvizzio Creations
Overview
Rokh is a futuristic survival game, deeply rooted in scientific and realistic anticipation, where players will have to work together to overcome the numerous threats they will have to face on planet Mars. Players' actions and interactions will be driven by their needs: water, food, radiation exposure, exploration, collection, crafting and protection.
First game of the French production house Darewise Entertainment, they have partnered with the Canadian studio Nvizzio Creations (Roller Coster Tycoon) for the development. They are using Unreal Engine 4.
Rokh is due to be released in Early Access on May 16 on PC.
Story
Even though the story has not been fully exposed so far, it seems that a first wave of explorers and settlers on Mars did not manage to survive. After a while, Earth decided is was time to send a second wave...
Gameplay
Rokh is a sandbox game. No quest giver. The player's actions is dictated by his need for survival.
Collecting the resources available on the 155 square miles map is the primary thing to do.
The player explores this gigantic map in search for raw materials: carbon, wore, water, stone and many more. Refined the raw materials grants the necessary parts and pieces mandatory to craft any items, including the tiles that compose any building.
Building is an important element in Rokh. Any building is composed of tiles. Each tile can be socketed with an item (generator, chest, lamp etc...) but also with pipes and wire that bring the power or gaz/liquids required for the machines to work. The building system included a pressure system. Indeed no breathable air on Mars, the player has to pressurize its habitat to avoid suffocation.
Rokh is also a multiplayer can which implies combat. Players are able to craft their own equipment and guns to defend themselves against AI or team up to raid other players base.
The game depth allow players to really play in their own play style: nomad or settler, specialized in collecting or building and so much more.
Update
Rokh is now set for release on May 16 according to the latest communication and trailer from Darewise Entertainment: