Wargame: European Escalation (0)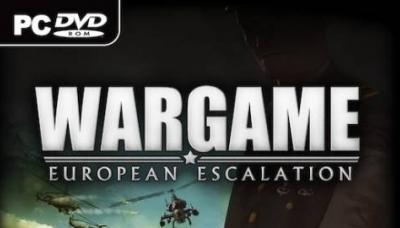 First release date
2012-02-23
Wargame: European Escalation rewrites history by letting the Cold War Crisis actually cause a war between the NATO and the states of the Warsaw Pact.
Features
Iris Zoom: A zoom function that lets the player zoom out to a complete view of the battlefield and also up close to the single units. Similar to zoom functionalities seen in . and .
More than 300 different land and air units.
Cover mechanics in the style of grand strategy games and traditional table top war games.
System Requirements
PC System Requirements
OS: Windows XP SP3, Vista SP2, or 7
CPU: AMD or Intel dual core 2.5Ghz
RAM: 1GB XP or 2GB Vista / 7
GPU: 256MB DX9 & Shader Model 3.0; Radeon X1800 GTO / GeForce 7600 GT or higher
HDD: 10GB
Sound: DX9 compatible
Mac System Requirements
OS: Mac OS X 10.6.8
CPU: Intel Core 2 Duo 2.4 Ghz
RAM: 2GB
GPU: 256MB Radeon HD 4670 / GeForce GT120/320M or higher
HDD: 10GB
Linux System Requirements
OS: Ubuntu 12.04 LTS or Ubuntu 12.10
CPU: AMD or Intel dual core 2.5Ghz
RAM: 2GB
GPU: 256MB DX9 & Shader Model 3.0; Radeon X1800 GTO / GeForce 7600 GT / Intel HD 3000 or higher
HDD: 10GB
Sound: Sound card