Hero Defense - Haunted Island (0)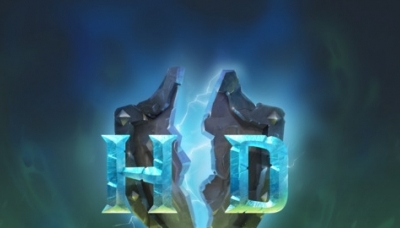 First release date
2016-05-31
Overview
Hero Defense - Haunted Island is a Tower Defense game with a twist. Instead of towers, moveable heroes are used.
The features a campaign, where the player fights map after map to get closer to the boss of the game, Count Necrosis. During this campaign a team of 5 Heroes (Jack - the Vampire Hunter, Barrows - the Gravedigger, Sam Hain - the Witch, Jane Doe and Wylde) is gathered, each of them with their own skills and story.
Also during the campaign, the main town is re-built and improved, giving more access to various features.
Gameplay
The core of the gamplay is similar to classic Tower Defense games. There are enemies that go down a pre-defined path and the player has to stop them before losing all his lives.
The enemies can have different abilities, like regeneration and speed that make them tougher to defeat.
Heroes can be moved on a pre-defined area, they can never move on the path of the enemies and cannot be attacked (like most towers in Tower Defense games). Killing enemies will reward the player with orbs, these can be used to "charge" the heroes, making the stronger as well as unlocking "Runes". These Runes can be equipped in the Village and give the hero special effects like additional projectiles or super attacks.
Additionally, there are spots in the maps (Shrines) where heroes are stronger (they gain more range, damage or abilities). These spots can be built up by the player as well.
System Requirements
Minimum Requirements
OS: Windows Vista
Processor: Dual Core 1.8GHZ or Single Core 3.0GHZ
Memory: 2 GB RAM
Graphics: 512 MB
DirectX: Version 9.0c
Storage: 2 GB available space
Recommended Requirements
OS: Windows Vista and better
Processor: Dual Core 2.66GHZ
Memory: 2 GB RAM
Graphics: 1 GB
DirectX: Version 11
Storage: 2 GB available space