A Game of Thrones: Genesis (0)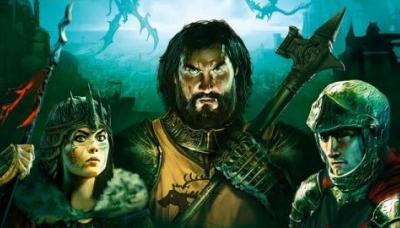 First release date
2011-09-28
Publisher
Focus Home Interactive
Ubisoft Entertainment
1C-Softclub
Story
Written under the supervision of George R.R. Martin, the game takes place before the events of the book and will shed light on some of the lesser known characters and lore of the series. The game covers such events as the awakening of the Others and Nymeria's arrival in Dorne. All told, the game will span 1000 years of history, going as far back as Aegon the Conquerer and as recent as the battles between the Major Houses just before the events of the book.
Gameplay
A Game of Thrones: Genesis is a /kingdom development game in the vein of . The game is said to emphasize player choice in how to approach any given mission, with different results coming from different play styles. All out war is one option, and although your kingdom may be damaged after the battle, you can still claim victory by occupying the enemy fortresses and towns. But stealth and subterfuge are equally viable. You can choke the enemy's towns out by laying a stranglehold on their economies, or even forge and break alliances with other factions. Or, you can ignore the subtleties of war and launch an all-out attack. In some of the larger battles, you can even command or battle against dragons.
The game is won by gaining a certain amount of Prestige. This is gained by completing challenges or holding titles for fulfilling specific goals. But just as Prestige can be gained, it can be lost in numerous ways as well. Laying siege to towns during a time of peace or having embarrassing secrets publicly revealed are just some of the ways that the rug can be yanked out from under you. In order to win and conquer the kingdom, you will need to balance subtlety and savagery, social strategy and battle tactics.
PC System Requirements
Minimum
OS: Windows XP / Vista / 7
Processor: AMD/Intel dual-core 2.2 GHz
Memory: 1024 MB (XP) / 2048 MB (Vista / 7)
Graphics: 256 MB 100% DirectX 9 and shaders 3.0 compatible. ATI Radeon X1600 XT/Intel HD/Nvidia GeForce 6600 GT or higher
DirectX®: 9
Hard Drive: 10 GB
Sound: DirectX 9 compatible