Pincremental (0)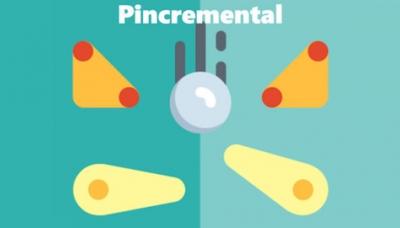 First release date
2020-06-13
Platform
Mac
PC
iPhone
iPad
Android
Browser
Overview
Pincremental is an incremental/pinball game developed and published by Makopaz for PC, Mac, iPhone, iPad, and Android.
The game was originally released for browsers on the website Kongregate.com and was then later released on Steam and mobile platforms.
Gameplay
In Pincremental players rack up points which can be used on upgrades. The game launches the ball on its own with players receiving points for bumpers hit. Once the ball is drained it will be automatically re-launched. While the game will play continuously on its own, players can also control the flippers at the bottom to try and get a high score.
While players are getting points they can be exchanged for tickets. Tickets are used for permanent upgrades which will carry over from game to game. When a player exchanges for tickets the game points and regular upgrades will be erased with the players ticket upgrades carrying over.
System Requirements
PC
PC Minimum
PC Recommended

Operating System: Windows 7 or higher
Processor: 1.1GHz
Memory: 4 GB RAM
Network: Broadband Internet connection
Mac
Mac Minimum
Mac Recommended

Operating System: MacOS 10.9 or later
Processor: 1.1 GHz
Memory: 4 GB RAM
External Links