Combat Mission: Fortress Italy (0)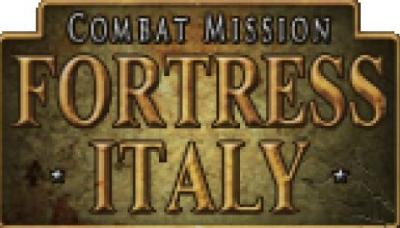 First release date
2013-05-20
Overview
Combat Mission: Fortress Italy is the fourth title using the CMx2 engine and the first using the 2.0 version of the engine. It covers the fighting in , beginning with the battle for . The initial release includes the Americans, Italians, and Germans, with each army having its own campaign. The following modules will represent the rest of the war in Italy through to the end of the .
Gameplay
Combat Mission: Fortress Italy can be played in one of two ways. The traditional way to play is with , a mode where each player gives orders to their units and then watch the turn play out with a minute of action. During this time, no orders can be given, but the players can re-watch the turn as many times as they'd like. The other mode, introduced in , is a mode which plays out similarly to other RTS games. In this mode, depending on the difficulty selected, the player is allowed to pause the game and give new orders as often as they'd like.
Each battle revolves around victory conditions assigned to each player depending on the scenario or quick battle selected. Traditionally, this has been Victory Locations, a spot on the map that must be held by the end of the battle. These locations can be as small as a single building or as large as a city block. CMx2 introduced other types of victory conditions, including destroying a location, destroying particular enemy units, low ammo usage, keeping friendly casualties low, and other variants of these. To achieve these conditions, the player must utilize the terrain to make as best use of the units allotted as possible. Overwhelming firepower can be brought down with smart use of the terrain. While ordering the units, C2 (Command and Control) must be kept in mind, as units outside outside of leadership control may not perform as well and break easier.
CMx2 2.0
The upgrade to the next version of CMx2 brought some long requested changes. that can be dragged have been brought back, allowing a player to adjust a path without building it from the beginning. Unit grouping through was also added, making real-time play more manageable. Scenarios can now be sorted by the various battle parameters, and those parameters are now listed plainly beside a scenario's picture when selected. Map making was made slightly easier by adding in the ability to import an image as an overlay on the map making screen. The last big change was the addition of pausing while playing a battle online. Alongside these changes were assorted other small tweaks, a few new orders, and a change to the rendering engine. All engine upgrades can be retroactively applied to past titles, beginning with . and will not receive any engine upgrades due to the many changes that were made to the engine for Battle for Normandy.
Units and Vehicles
Table of Organization and Equipment (TO&E)
German Major Formations
Panzer Grenadier Battalion (1942 type, motorized)
Panzer Aufklärungs Battalion (motorized)
Pionier Battalion (motorized)
Panzer Battalion (3 Pz IV companies)
Mixed Panzer Battalion (1 Pz IV company, 2 Pz III companies)
Heavy Panzer Company (Tigers)
Sturmgeschutz Company
Panzerjäger Company
Italian Major Formations
Infantry Battalion
Blackshirt Battalion
Machinegun Battalion
Antitank Battalion (Cannone da 47/32)
Pioneer Company
Assault and Landing Battalion (motorized)
Guastatori Battalion (motorized)
Bersaglieri Battalion (Truck)
Armored Car Battalion
Tankette Battalion
Machinegun Battalion (motorized)
Light Tank Battalion (L5 tank)
Light Tank Battalion (R35 tank)
Tank Destroyer Battalion (Semovente 47/32)
Tank Destroyer Battalion (Semovente 90/53)
Self-Propelled Artillery Battalion (Semovente 75/18)
United States Major Formations
Infantry Battalion
Armored Infantry Battalion
Ranger Battalion
Parachute Battalion
Engineer Battalion
Armored Engineer Battalion
Cavalry Reconnaissance Troop
Armored Reconnaissance Battalion
Medium Tank Battalion
Light Tank Battalion
German Tanks
German Vehicles
PSW 221
PSW 222
PSW 223
PSW 231
PSW 233
German Halftracks
Italian Tanks
Renault R-35
L5/21
L5/30
L3/33
L3/35
Semovente 90/53
Semovente 75/18 M41
Semovente 75/18 M42
Semovenete 47/32
Carro Comando M41
Carro Comando M42
Italian Vehicles
AB 41
AS.42 (Cannone da 47/32)
AS.42 (Breda 20mm AA)
AS.42 (2x Breda 8mm)
AS.42 (Solothurn ATR)
Fiat 626 NM
American Tanks
American Halftracks
T30 HMC Halftrack
M3 GMC Halftrack
M2 Halftrack
M3 Halftrack (1x M1919)
M3 Halftrack (2x M1919)
M3 Halftrack (1x M2HB)
M4A1 Halftrack
American Vehicles
M7 HMC Priest
M3A1 White Scout Car
2.5 Ton Truck
German Large Guns/Mortar (on map)
81mm GrW 34 Mortar
50mm PaK 38
75mm leIG 18
150mm sIG 33
Italian Large Guns/Mortar (on map)
45mm Brixia M35 Light Mortar
81mm Mortaio da 81/14 Modello 35 Mortar
47mm Cannone da 47/32 M35
65mm Cannone da 65/17 M13
American Large Guns/Mortars (on map)
60mm M2 Mortar
81mm M1 Mortar
37mm M3
57mm M1
German Small Arms
Italian Small Arms
M1891 rifle
Beretta M38
M1934
Breda M30
Breda M37
Small Arms
Air Support (Various loadouts)
German
BF-109G6
BF-109G6/U4
FW-190A5
American
A-20G Havoc
A-36A Apache
P-40F Warhawk
Artillery Support
German
81mm sGrw 34 Mortar
120mm sGrw 42 Mortar
75mm leIG 18 Infantry Gun
150mm sIG 33 Infantry Gun
75mm FK 38 Field Gun
170mm K 18 Cannon
105mm sK 18 Cannon
105mm leFH 18 Howitzer
150mm sFH 18 Howitzer
210mm Mrs 18 Howitzer
150mm Grille
150mm Nebelwerfer 41 Rocket
280mm Nebelwerfer 41 Rocket
210mm Nebelwerfer 42 Rocket
300mm Nebelwerfer 42 Rocket
Italian
81mm M35 Mortar
47mm Cannone da 47/32 Gun
65mm Cannone da 65/17 Gun
75mm Obice da 75/18 Howitzer
75mm Cannone da 75/27 Gun
100mm Obice da 100/17 Howitzer
105mm Cannone da 105/28 Gun
149mm Obice da 149/13 Howitzer
149mm Cannone da 149/35 Gun
90mm Cannone da 90/53 (as indirect artillery support)
American
60mm M2 Mortar
81mm M1 Mortar
4.2in M2 Mortar
155mm M1A1 Long Tom
75mm M1A1 Pack Howitzer
75mm T30 HMC
105mm M2A1 Howitzer
105mm M7 HMC Priest
155mm M1 Howitzer
4.5in T-27E2 Rocket
System Requirements
System Requirements MINIMUM:
Operating System: Windows XP/Vista/Win7
Processor: Pentium IV 1.8 GHz or equivalent speed AMD processor
Video Card: GeForce 5200 or Radeon 9200 (32 Megabyte VRAM or better and must support 1024x768 or higher resolution) in OpenGL
Sound Card: DirectX 9 compatible Sound Card
System Memory 256 Megabytes RAM
Hard Drive Space: 3.5 GB
System Requirements SUGGESTED:
Operating System: Windows XP/Vista/Win7
Processor: Pentium IV 2.8 GHz or equivalent speed AMD processor or better
DirectX 9 compatible Sound Card
Video Card: GeForce 6800 or Radeon x850 (256 Megabyte VRAM or better and must support 1024x768 or higher resolution) in OpenGL
System Memory 1 Gigabyte or more RAM
Hard Drive Space: 3.5 GB