Close Combat: Panthers in the Fog (0)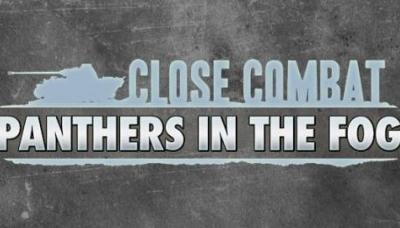 First release date
2012-11-19
Developer
Matrix Games
Slitherine Software UK Ltd.
This game details the desperate German counter-attack at Mortain, the last chance of the Wehrmacht to stave off defeat in Normandy. Developed by . It maintains the well-known 2D look. The engine has been updated to support 32-bit graphics. Matrix Games reveals that the next game in the series will be a full 3D title.
The game ships with 35 realistic maps.
Features
Completely redone and revitalized 32-bit graphics give the game an all-new look and feel.
Issues orders to your major units on a strategic level, and then fight each engagement at the tactical level.

Accurately depicts World War II tactical warfare and its challenges in real-time.
Proven psychological model influences the behavior of your men in combat.
Each individual soldier may tire, gain experience, and gain or lose morale after every battle. Manage your forces and preserve your veteran soldiers to field the most effective force possible.
Includes a wide variety of historical squads, weapons, vehicles, aircraft, and artillery.
Mount troops or guns on vehicles during tactical battles.
Accurate and realistic equipment modeling.
Weather conditions, including night and fog influence the battle at all levels.

Use strategic-level air and artillery interdiction to block or slow the movement of enemy forces.
Call in close air support, mortar support, and indirect fire support at the tactical level.
Integrated multi-player lobby and match-making forums.
Enhanced Scenario Editor - Create your own "what if" Scenarios.
A host of adjustable game settings including speed scroll speed, sound volume, and UI layout.
Enhanced to run well on modern DirectX systems
Enjoy the huge variety of modifications available from the Close Combat Community providing years of additional gaming pleasure.
System Requirements
OS:
Windows XP SP2+ / Vista / 7
CPU:
800 MHz CPU (1.5GHz+ recommended)
RAM:
1GB (2GB recommended.)
Video:
256MB Video RAM (512MB recommended.) DirectX 9 compatible and capable of 1024 x 768 resolution or higher.
Sound:
16-bit DirectX 9 compatible sound card
Hard disk space:
2.5GB free
CD-Rom:
Yes, for physical version
DirectX Version:
9.0c+
Manual:
PDF (Download and Physical) and Full Color Printed Manual (Physical version only)
Resolution:
Variable, 1024x768 minimum
An Internet connection is required for 2-player head to head play.