Mutant Football League (0)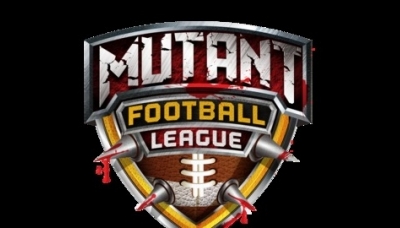 First release date
2017-03-31
Platform
PC
Xbox One
PlayStation 4
Developer
Digital Dreams Entertainment
Mutant Football League is the spiritual successor to "Mutant League Football" on the Sega Genesis. It's currently in a semi-closed alpha, with a target release date of October 2017 for PC via Steam, with PlayStation 4 and Xbox One releases targeted for early 2018.
MFL is a crowd funded project, started Feb 2nd, 2017 on KickStarter with a goal of $60,000, and completed on March 6th, 2017 with $138,092 by 3,137 backers.
This is an arcade-style 7-on-7 football game that shares some similarities to the NFL Blitz franchise. It features 17 teams based loosely on real NFL franchises, although there is no licensed NFL content in the game itself. The playbook features a basic collection of run, pass and trick plays, some with options to have the ball explode upon an interception, lightning power ups that stun defenders, or even killing the referee. Games are determined by traditional scoring or by using "Dirty Tricks" to kill off the opposing team, forcing a forfeit.
It features both online or offline gameplay, with solo, co-op, or head-to-head matches.