Ridge Racer Driftopia (0)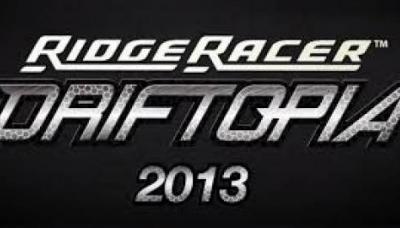 Developer
Bugbear Entertainment Ltd.
Publisher
Bandai Namco Entertainment
Ridge Racer Driftopia was designed as a free-to-play follow-up to 's previous Ridge game, . It was released as an open beta, but never made it to "final" status. The game was pulled and servers went offline on August 15, 2014.
At the time of its announced cancelation, the company's European arm issued the following statement:
BANDAI NAMCO Games Europe S.A.S announced today that RIDGE RACER DRIFTOPIA's open beta will be finished in 60 days. The leading developer and publisher wanted to take this opportunity to thank all its players for their permanent support and dedication! All the feedbacks will be taken into account for the upcoming projects.

By August 15th, servers will be turned off and the game will no longer be in Early Access.
The game appeared to focus on drifting, similar to other games in the series. As the first game in the franchise the game offered paid . Players will be able to download content such as booster cards that will increase special abilities like drift power, increased experience points and additional machines.
System Requirements
OS: Windows XP, Vista SP2 32-bit, Windows 7, Windows 8 (windows up to date and latest service pack installed)
Processor: Dual Core Athlon x2 2.6GHz or Intel Equivalent
Memory: 2 GB RAM
Graphics: 512 MB RAM, ATI Radeon 4850 or higher, - NVIDIA GeForce 8800GT or higher
DirectX: Version 9.0c
Hard Drive: 850 MB available space
Sound Card: DirectX compatible