LEGO City Undercover (0)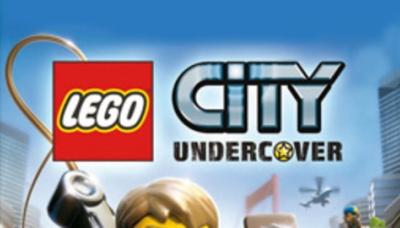 First release date
2013-03-18
Platform
PC
Wii U
Xbox One
PlayStation 4
Nintendo Switch
Developer
TT Games
Nintendo SPD Group No.3
TT Fusion
Theme
LEGO
Lego City Undercover
LEGO City
Franchise
LEGO
Lego City Undercover
LEGO City
Aliases
LEGO City Stories
Overview
Lego City Undercover is an open-world action-adventure. The game was originally released on March 18, 2013, it was developed by TT Fusion and published by Nintendo. The game was originally announced as Lego City Stories at during the press conference reveal of the Wii U. The game's final title was revealed in a trailer at . The game is a prequel.
On November 22 2016, LEGO announced via Twitter that the game would be coming to Nintendo Switch, PS4 and Xbox One in Spring 2017.
Story
LEGO City Undercover takes place in the eponymous LEGO City, a popular line of LEGO toy sets dating back to 1978. It follows detective who has recently returned to LEGO City to find Rex Fury, the criminal he had put behind bars years earlier. The story is told in humorous fashion, with a great deal of physical slapstick humor that takes advantage of the LEGO nature of the characters and world.
Gameplay
Undercover plays similarly to many of the previous LEGO games from TT Games. The primary difference is the fully realised open world sandbox. Unlike LEGO Lord of the Rings and LEGO Batman 2, which had started to move in the open world direction, Undercover is a complete sandbox. Its closest inspirations are clearly games like GTA IV and Batman Arkham City.
Combat is not particularly different from other LEGO games. It's a very basic system. Traversal in the world is similarly untouched. The main new feature that changes the feel of the game is driving. Being a complete city, there are now numerous vehicles to get around in, all of which have different stats and break apart when crashed.
Collectibles are no longer limited to relatively linear levels. With an entire city to play with, TT have placed collectibles everywhere. They can unlock characters and costumes, and some require back tracking a bit with new abilities to reach.
Missions work in a similar manner to most open world games. The player takes a mission and has to use the Wii U gamepad to set GPS coordinates. Occasionally the gamepad is used to scan the environment or look for clues (shoe prints). Most of the missions will involve some mix of driving, platforming, puzzle solving, and fighting.
Release
The game was released on Mar 18, 2013 in North America and Mar 28, 2013 in PAL territories. It is available in both physical retail locations and as a Nintendo eShop download. For base Wii U models with 8GB of storage an external hard drive is required to purchase the game digitally. Deluxe Wii U models with 32GB do not require an external hard drive, but the game will take up 20GB of space once downloaded.
In PAL territories at launch there is a Limited Edition available which comes with a Chase McCain minifigure.