NBA 2K14 (0)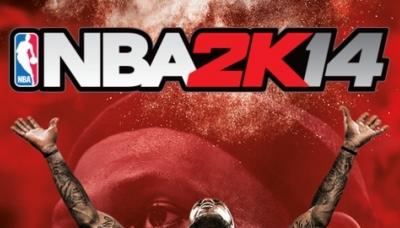 First release date
2013-10-01
Platform
Xbox 360
PlayStation 3
PlayStation Network (PS3)
PC
Xbox One
PlayStation 4
Overview
NBA 2K14 is fifteenth edition of their NBA simulation basketball franchise developed by . The cover athlete of this year's edition is star . James was also given the honor of selecting the game's soundtrack. As in recent years' editions featuring athletes such as , there is a new gameplay mode revolving around James in which the player can choose to either have him stay with the Miami Heat after the completion of the 2013-2014 season and build the Heat into a dynasty or move on to new waters.
Euroleague Teams
For the first time ever in the NBA 2K series, 2K14 features a roster of Euroleague teams. The teams included in the game are:
Alba Berlin
FC Barcelona
Real Madrid
CSKA Moscow
EA7 Emporio Armani Milano
Montepaschi Siena
Fenerbahçe Ülker Istanbul
Anadolu Efes Istanbul
Olympiacos Piraeus
Panathinaikos Athens
Maccabi Electra Tel Aviv
Zalgiris Kaunas
Unicaja Málaga
Laboral Kutxa Vitoria
Soundtrack
This year's soundtrack is chosen by the cover athlete himself, LeBron James. These following songs are featured in the game:
Big Krit - "Cool 2 be Southern"
Cris Cab - "Paradise (On Earth)"
Coldplay - "Lost!"
Daft Punk (feat. Pharrell Williams), - "Get Lucky"
Drake - "Started From The Bottom"
Eminem - "Not Afraid"
Fly Union - "Long Run"
Gorillaz - "Clint Eastwood"
Imagine Dragons - "Radioactive"
Jada Kiss (feat. Ayanna Irish) - "Can't Stop Me"
Jay Z - "The Ruler's Back"
John Legend (feat. Rick Ross) - "Who Do We Think We Are"
Kanye West - "All Of The Lights"
Kendrick Lamar - "Now Or Never"
Macklemore & Ryan Lewis (feat. Ray Dalton) - "Can't Hold Us"
Nas (feat. Puff Daddy) - "Hate Me Now"
Phil Collins - "In The Air Tonight"
Robin Thicke (feat. Pharrell) - "Blurred Lines"
The Black Keys - "Elevator"
The Black Keys - "Howlin' For You"
System Requirements
| Minimum | Recommended |
| --- | --- |
| OS: Windows | OS: Windows |
| Processor: Pentium 4 2.4 Ghz Single Core processor or equivalent (2.8 Ghz for Vista/Win 7/Win 8) | Processor: CPU: Intel Core 2 Duo processor or equivalent |
| Memory: 512 MB RAM | Memory: 2 GB RAM |
| Graphics: CPU: Intel Core 2 Duo processor or equivalent DirectX 9.0c compatible card with Shader Model 3.0 support. | Graphics: CPU: Intel Core 2 Duo processor or equivalent Video: Shader Model 3.0 support with 512MB Ram (Nvidia(R) GeForce(R) 8800 GT or better) |
| DirectX: Version 9.0c | DirectX: Version 10 |
| Hard Drive: 8 GB available space | Hard Drive: 8 GB available space |
| Sound Card: DirectX 9.0c compatible | Sound Card: 100% DirectX 9.0c compatible sound card |