Football Manager 2013 (0)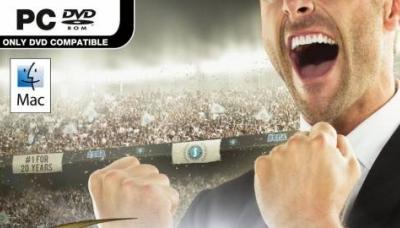 First release date
2012-11-01
Platform
Mac
PC
Developer
Sports Interactive Limited
Overview
Football Manager is an association football (soccer) management game that enters it's 20-year successive lineup with the 2013 version. The game allows you to take control of any club in more than 50 nations across the world and includes all of Europe's biggest leagues as well as database of over 500,000 real-world players and staff. Manage your club and compete in national and continental competitions and become champion.
Football Manager 2013 includes several new features. These include much improved network play, an online leaderboard and a new game mode called Football Manager Classic.
Football Manager Classic removes and/or streamlines several time consuming aspects of a normal FM game (such as training and handling the media). The idea behind this is to allow much quicker play times and return to the simpler style of earlier FM editions, with a season being able to be completed in around 8 hours. Challenge mode has also been brought across from the handheld versions, where the player will be provided with a certain scenario, where specific objectives must be achieved (i.e. taking over a club mid-season and attempting to avoid relegation)
Improving network play has also been a focus for this edition of Football Manager. Multiplayer games will now operate over Steam, allowing much easier setup and control of multiplayer games. Leaderboards that will rank your performance against the other FM players around the world (and your friends list on Steam) have also been implemented.
As always, there will be improvements to the media, scouting, training, transfer and tactics aspects of the game; as well as enhancements to the 3D match engine.
PC System Requirements
OS: Windows XP/Vista/W7/W8
Processor: XP: 1.6GHz or Faster. Vista/W7/W8: 2.2GHz or Faster
Memory: XP/Vista/W7/W8: 1.0GB RAM
Graphics: 128MB *Supported Chipsets : (see below)
DirectX®: 9.0c
Hard Drive: 2GB
Sound: DirectX 9.0c compatible
LAN: TCP/IP compliant *Supported Chipsets - Nvidia FX 5900 Ultra or greater; ATI Radeon 9800 or greater; Intel 82915G/82910GL or greater.
A fully DirectX 9 compliant graphics card is required.
Earlier cards may only display 2D Match Viewer Mode and are not supported.
Earlier cards may require the DirectX 9.0 SDK is installed to run the game. This can be downloaded from the following :
Laptop versions of these chipsets may work but are not supported.
Mac System Requirements
OS: 10.6.8/10.7.x/10.8.x or higher
Processor: Intel Processor
Memory: 1.0GB RAM
Graphics: Nvidia Geforce 7300 GT or greater. ATI Radeon X1600 or greater.
Hard Drive: 2GB