FIFA 15 (0)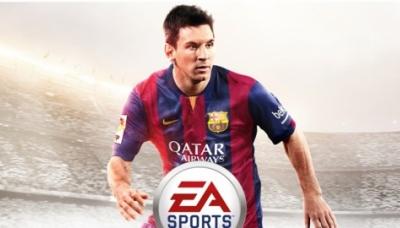 First release date
2014-09-23
Platform
Xbox 360
PlayStation 3
Wii
PlayStation Network (PS3)
PC
Nintendo 3DS
PlayStation Vita
PlayStation Network (Vita)
Xbox One
PlayStation 4
New Features
Note: Most of these features are most likely only available for the Ignite Engine versions (PC, Xbox One, PlayStation 4).
Emotional Intelligence
All 22 players on the pitch have an attitude (emotion) towards any other teammate or opponent. For example if a player gets fouled by the same opponent repeatedly he might be angry and confront him, players might get frustrated if a teammate striker repeatedly misses the target, but they would of course change their attitude if that striker were to score a last-minute winning goal. All these emotions are told by over 600 new animations.
Team Tactics
Players of both a player's side and the AI side will better understand the situation in a match and adjust accordingly. Examples include more frequent crosses when there is little time and a goal is needed or heading the ball for the corner flag in order to waste time while ahead.
System Requirements
Recommended Specifications:
OS: Windows V/7/8/8.1 -64-bit
CPU: Intel i5-2550K @ 3.4Ghz
RAM: 8GB
Hard Drive Space Required: 15.0 GB
Supported Video Cards: ATI Radeon HD 6870, NVIDIA GTX 460
DirectX: 11.0
Minimum Required Specifications:
OS: Windows V/7/8/8.1 -64-bit
CPU: Intel Q6600 Core2 Quad @ 2.4Ghz
RAM: 4GB
Hard Drive Space Required: 15.0 GB
Minimum Supported Video Cards: ATI Radeon HD 5770, NVIDIA GTX 650
DirectX: 11.0