Skate or Die! (0)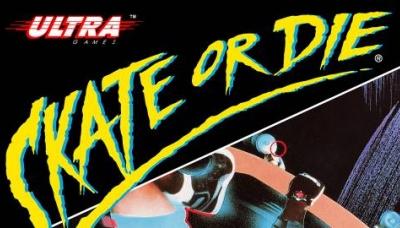 First release date
1987-12-31
Platform
Amstrad CPC
Commodore 64
ZX Spectrum
Nintendo Entertainment System
Apple IIgs
PC
Publisher
Electronic Arts
Ultra Games
Overview
Skate or Die! is a skateboarding game originally released for various home computers in North America and Europe. It was eventually ported to the NES.
Players can compete in five different skate boarding events, either individually or sequentially. Up to eight players can compete, in a pass and play format. The game is non-violent. It features two ramp events, a freestyle ramp and a high jump, two downhill events, a race, a jam where the player does tricks, and a pool joust. The two downhill events and the pool joust can be played in two-player mode, while the ramp events are single-player.
The NPC Characters
Rodney Recloose - Wild punk rocker with a purple mohawk. He runs a skate shop in the game.
Bionic Lester - Rodney's son. Has a green flat top. Is the Hard AI opponent on the down hill events.
Poseur Pete - Is the easy AI opponent on the downhill events.
Aggro Eddie - Is the medium AI opponent on the downhill events.
Appearances in Other Media
The game would later be referenced in future EA skateboarding game . Players may download a Throwback Pack, which contains t-shirts branding the Skate or Die logo which can be worn by the player's created skater.