Jordan vs. Bird: One-on-One (0)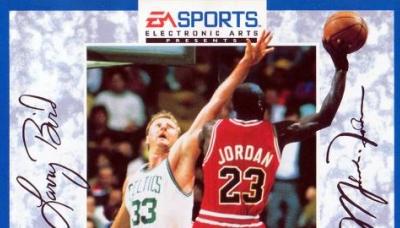 First release date
1989-08-31
Platform
Game Boy
Genesis
Commodore 64
Nintendo Entertainment System
PC
Developer
Imagineering Inc.
Rare, Ltd.
Electronic Arts
Publisher
Electronic Arts
Milton Bradley Co.
Overview
Jordan vs. Bird: One-on-One (or sometimes just Jordan vs. Bird) is a 1988 basketball sim featuring two famous NBA players, and , as they attempt to outscore one another on the court. It is based on the older computer game , which featured Dr. J and Larry Bird.
Jordan vs. Bird: One-on-One not only offers a one-on-one basketball game with the two featured players, but also allows the player to use Larry Bird in a 3-point shooting contest, and Michael Jordan in a slam dunk contest where the player can choose the type of dunk they wish to perform.
The Genesis version includes an animated cutscene when a slamdunk is performed. It also includes a two player local competitive mode.
Critical Reception
When the Genesis version was released Electronic Gaming Monthly issued the following scores, 6,7,7,7 adding, "...It gets a little boring and a little too easy, but it is pretty fun".