Football Manager 2017 (0)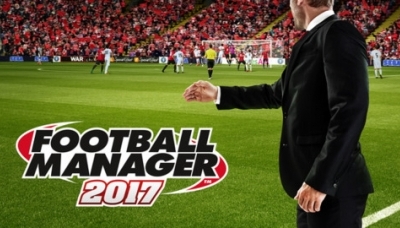 First release date
2016-11-04
Developer
Sports Interactive Limited
Football Manager 2017 is the 13th game in the series, and includes a number of brand new features as well Steam Workshop integration allowing players to download tactics, set pieces, custom skins and graphics, and more.
New features include an improved match engine with new camera angles, 1500 new motion captured player animations, "magic spray" for referees, and pre-match presentations for greater immersion in the game; AI enhancements, including the number of decisions virtual players make per second almost doubling, and more adaptive AI opposition tactics requiring greater variation from the player; and greater backroom staff customisation, with the introduction of sports scientists and data analysts for the first time.
Controversially, Football Manager 2017 includes "Brexit" as a scenario in the game, which affects players managing teams in the United Kingdom.
In-game, players will be alerted at some point between two and ten years that trade negotiations have begun, and a year later a news bulletin will detail the extent of Brexit. There are three main scenarios:
Soft Brexit - free movement of workers remains, allowing teams to continue to sign players from EU nation states without the need for work permits.
Special Exemptions - footballers are granted the same special exemptions that are currently given to 'entertainers'. This means it is easier for them to obtain work permits than other people, and it will not have a huge impact on player movement from the EU.
Hard Brexit - similar rules to those which currently apply to non-EU players are adopted for all non-UK players.