Tangledeep (0)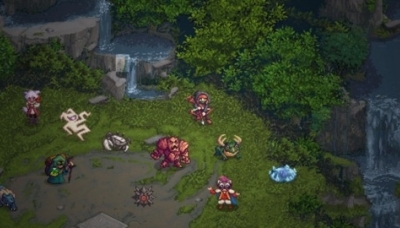 First release date
2017-07-19
Tangledeep is a modern rogue-like which in the author's own words is a "tribute to the 16-bit era" of gaming. Using 16-bit styled graphics you are quickly taken back to the time when video games came a on cartridge.
Author Andrew Aversa is known for his music artistry in several other games and the music in Tangledeep doesn't disappoint. Several guest composers are also contributing to the game.
Using a procedurally generated dungeon the hero tries to climb up out of Tangledeep to the surface. Full of many of the surprises you would expect to discover in a rougelike, Tangledeep takes things to a whole new level with twelve different classes or "jobs".