Shenmue III (0)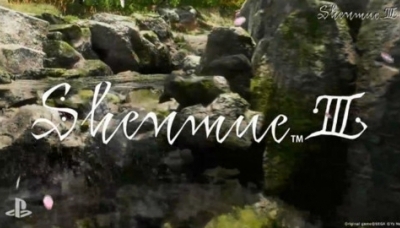 Platform
PC
PlayStation 4
Developer
Ys Net
Neilo
Publisher
Shibuya Productions
Sony Interactive Entertainment
Aliases
Shenmue 3
Overview
Shenmue III is the long awaited third installment of the franchise. Continuing from where Shenmue II left off, protagonist Ryo Hazuki travels to Guilin China in order to trace his father's murderer, shadowy Triad boss Lan Di.
Development
After the commercial failure of , SEGA put the series on indefinite hiatus. However in June 2015, its campaign was announced at press conference, by creator and representative . The Kickstarter's initial starting target was $2,000,000, which was reached within just 8 hours of the announcement, breaking records for being the fastest game ever to reach $1 million and then $2 million on Kickstarter, and the second fastest Kickstarter campaign ever to reach $1 million (after the Pebble Time smart watch). The Kickstarter would go on to finish at a recording breaking $6,333,295. Yu Suzuki would later receive for Fastest $1million pledged for a crowdfunded videogame and Most money pledged for a Kickstarter videogame.
In September 2015, a was unveiled due to fan demand to contribute via PayPal. As of March 2017, it has accrued another $400,000 in development funds. Both the PS4 and PC versions of the game, along with selected Kickstarter rewards tiers, are available to order via the Slacker Backer website.
The press release states the game is licensed by SEGA, and developed by and .
There was some confusion and controversy regarding the funding of Shenmue III and who its external backers were, with many assuming Sony was footing the bill, but early in the second week a was released that clarified Sony's position as marketing and publishing assistance. This would be later substantiated when Shenmue III's Producer Cedric Biscay that his company Shibuya Productions were the "main investor", and again when he called Sony's role a "".
The Kickstarter has updated monthly since its funding completed, with updates ranging from , , and .
In February 2016, Yu Suzuki attended Shibuya Productions' annual Anime and Games conference in Monaco, MAGIC. , and were shown to the audience. These videos showcased the starting location of the game, Bailu Village, and Shenmue heroine Shenhua's house, as last seen in Shenmue II.
In June 2016, Producer Cedric Biscay stated via Twitter that he was while . While this heavily indicates that the game was in some playable form, Biscay also said they don't plan to .
In October 2016, during the Unreal Fest event in Yokohama for Unreal Engine developers, YSnet released a recruitment leaflet soliciting applications from programmers and cutscene artists ahead of the team entering full production in 2017.
In December 2016, YSnet announced that they had left prototype.
In March 2017, YSnet released a short development video showing the game designers working on mini-games for the newly confirmed in-game arcade, testing "Quests", and having a play-check meeting with Yu Suzuki.
Links