Image Credit: Pexels
Caption: VR is just around the corner.
As the year comes to an end, poker players such as us begin to look forward to what 2019 or indeed the last moments of 2018 have in store for fans of the game. While we are all more than familiar with the new announcements made in live poker, stop clocks on the top tours, antes versus blinds, etc., what about the online game? What can or should we expect with online poker?
Well, we used our contact book, unrivaled industry experience and dived headfirst into the game like Chris Moorman making a deep run in a live tourney to find out what we grinders can look forward to from our favorite strategy game over the coming months.
Virtual Reality Becomes the New Reality
One of the main attractions of playing in an actual, real-life casino is that you can explore them for hours on end, taking in the unique casino atmosphere, enjoying all the different types of games that are on offer and interacting with all the other people. Unlike other casino games, poker is mostly dependent on such interaction. The whole point of the game is to understand other people's behavior and body language, even reading into their speech patterns. When we play, we rely on gathering and processing information on others by way of their "tells," even though some players may choose to wear sunglasses and headphones to avoid us doing this. Well, virtual reality (VR) technology may soon allow you to experience everything that a real-life poker game has to offer, all from the comfort of your home.
While as of now this technology isn't yet commonplace within the industry, many more online sites are likely to adopt it over the coming months, which will say, perk up your next game of Omaha Hi-Lo. Already, there are plenty of free-to-play titles out there that offer similar products to these, ensuring that the top online poker rooms will all pay attention. I mean, with one freemium title already the top seller on both the Samsung Gear VR and Oculus Rift, this will not have gone unnoticed by the big boys.
New Skins for Top Online Poker Rooms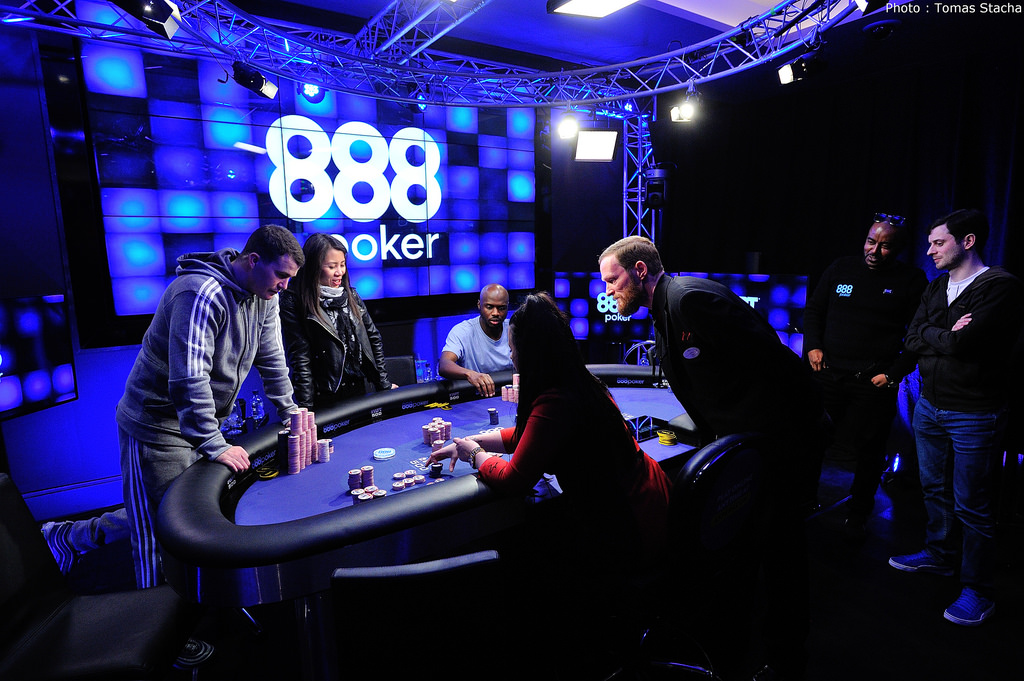 Image Credit: Flickr / CC BY-ND 2.0 
Caption: Changes are afoot for 888Poker.
Speaking of the big boys: the online poker room 888Poker also announced exciting new plans for a significant software overhaul. It's their first in more than seven years. What we know so far, albeit not much, is that the new skin could be called Poker 8 and that the 888Poker games, such as BLAST and SNAP, will mostly remain the same and still be available for poker fans. Significantly, the online gaming giant's big-time overhaul will also include building an entirely new software platform for the inclusion of a brand-new poker variant, which we know will be called Pik 'em Poker.
The new platform should reach the market before the end of 2018, but details remain thin on the ground. Other than revealing the new variant name, no other details have been released yet, meaning we are left to speculate about what Pik 'em means, as opposed to Texas Hold 'em, or whether it will be cash game poker or make up part of a poker tournament. Early speculations suggest a game based on Irish poker where players get four hole cards and must choose two and discard the other two pre or post-flop. Another idea is that the player could get two cards, as well as another two sets of three, one face up and one face down before choosing one of the two sets to complete a five-card hand. In addition, 888Poker, whose parent company 888 Holdings PLC recently signed a sponsorship deal with the New York Jets of the NFL, will also host Progressive Knockout tournaments for the first time, beginning with the God of the Arena tournament series, which is ongoing currently and features only progressive knockout tournaments, including a $1 million Main Event.
Blockchain Poker Getting Bigger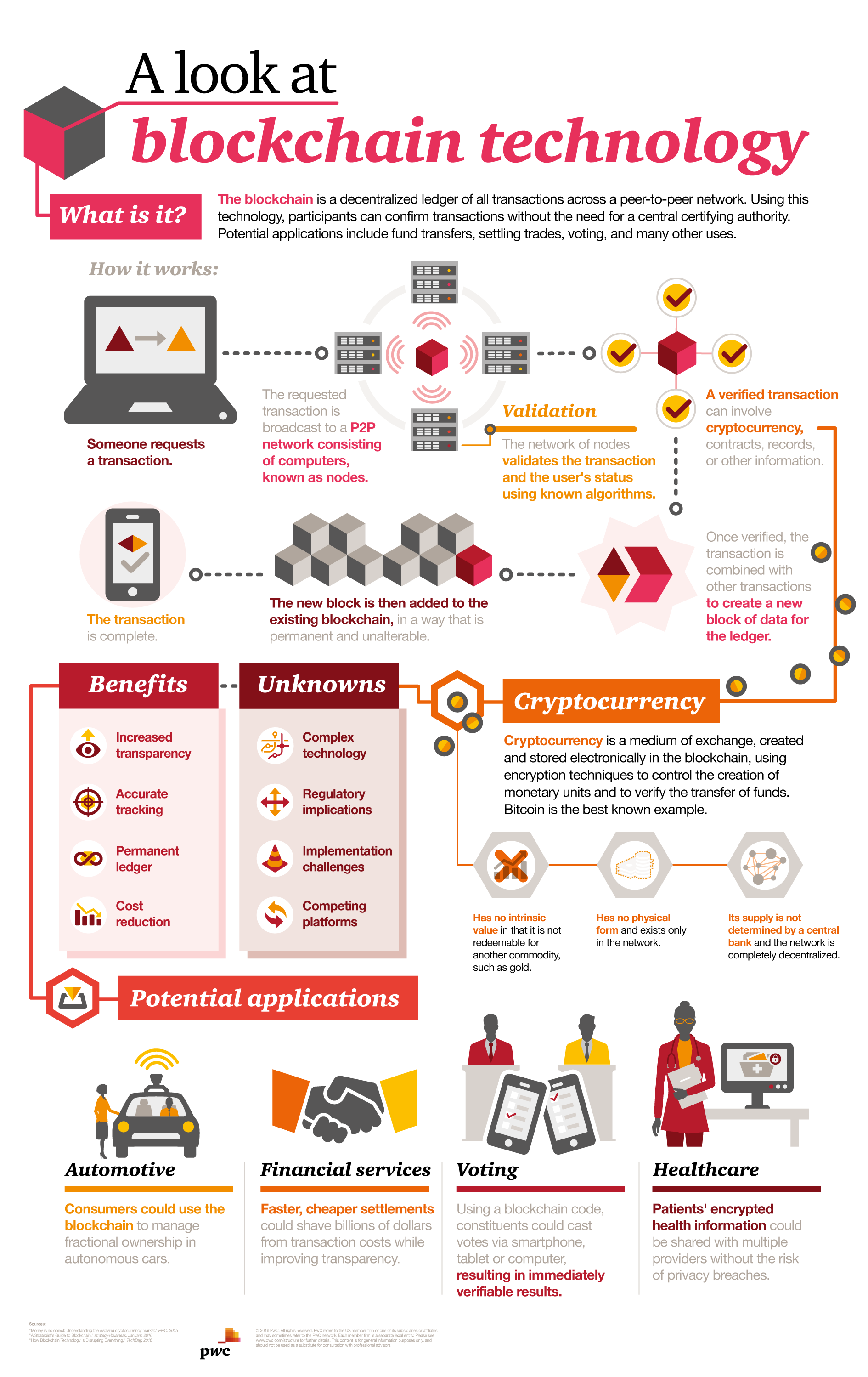 Infographic Credit: Pinterest / CC BY-SA 2.0
Caption: The move to include crypto will happen.
Cryptocurrencies and other members of the blockchain are all the rage these days, and poker is no different. Other than numerous launches of blockchain-based poker rooms, one of the most significant developments of the last year was the announcement that finally one of the top poker outlets took the plunge and dipped its toe into the technical pool that is cryptocurrency. We are, of course, referring to the news that the World Poker Tour (WPT) is set to partner with FansUnite Entertainment, Inc., to launch a blockchain sportsbook. The move will work both ways. For FansUnite, their product will be integrated into WPT streams and broadcasts while for the WPT themselves, they will feature in a Plays of the Week section of "Heads Up Daily" (HUD) on the SuperChannel in Canada. As well as social media promotions and a tie-in with the English Premier League team Leicester City F.C., with whom FansUnite have a preexisting commercial deal.
So, there you have it. Three likely directions for online poker to take over the next few months, and some food for thought for the grinder within. From radical new updates and new variants to the introduction of VR, and that's only scratching the surface, there is plenty to look forward to over the next year or so.