The Infectious Madness of Doctor Dekker (0)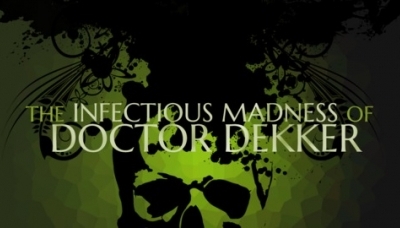 First release date
2017-05-19
Overview
The Infectious Madness of Doctor Dekker is a psychological horror FMV adventure game developed and published by UK based indie D'Avekki Studios. It was released on Steam for PC and Mac on May 19th, 2017.
Story
The player takes on the role of a psychiatrist. The game begins with the first day at a new practice where the previous doctor, Dr Dekker, was recently murdered. He is suspected of being killed by one of his patients so the player takes over their treatment and tries to solve their peculiar problems while also attempting to work out which one of them is the murderer.
As well as the main murder mystery storyline, each of the six main characters has their own story which develops over the course of five acts. The ending of each character's story is determined by the player's choices throughout the game.