The Huntsman: Winter's Curse (0)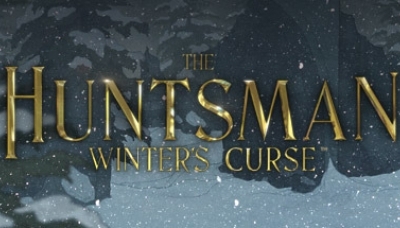 First release date
2016-04-22
Overview
The Huntsman: Winter's Curse is an adventure/RPG developed and published by Desert Owl Games for Mac, PC, and PlayStation 4.
The game is a tie-in with the movie The Huntsman: Winter's War.
Gameplay
In The Huntsman: Winter's Curse players take on the role of Elisabeth. She is on a quest to find her missing brothers. The game takes place in the same universe as the movie series.
The game is played as an interactive fiction with players reading dialogue and then being able to choose between multiple dialogue options.
Battles
Battles take place in turn based style card combat which has a meter at the top with all of the battles participants. Once a players portrait has reached the right side of the slider it will then be their turn to use an action. Actions are used by playing a card from a hand.
There are various effects that the cards can have on both players and enemies such as increasing attack for a set number of turns, slowing down the time between turns, and more.
All players in the party are healed in between battles.
External Links
System Requirements
PC Minimum
Operating System: Windows 7 or higher
Processor: Intel Core 2 Duo 3.0GHz / AMD Athlon 64 X2 6400+ 3.2GHz
Memory: 4 GB RAM
Graphics: NVIDIA GeForce GTX 260 / ATI Radeon HD 5670 or higher with 1GB memory
DirectX: Version 9.0c
Storage: 1500 MB available space
Mac Minimum
Operating System: Mac OS X 10.8+
Processor: Intel processor
Memory: 4 GB RAM
Graphics: NVIDIA or ATI with 1 GB memory
Storage: 1500 MB available space