Sunless Sea (0)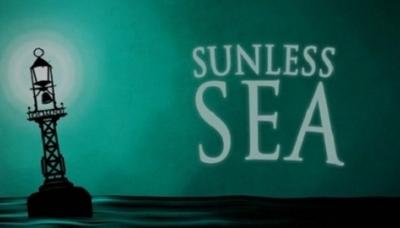 First release date
2015-02-06
Overview
Sunless Sea is a game developed by Failbetter Games, set in their universe.
In Sunless Sea, the player takes the role of a ship captain who ventures out onto the dark and uncharted waters of an underground sea known as the Unterzee, trying to fulfill their life's ambition through their journeys.
Players customize their ship and select their crew; as well as trade, parley, and fight in a world without sunlight, but with many dangerous and lucrative locations to discover below ground.
System Requirements
Windows
Minimum
OS: Windows XP or later
Processor: 2Ghz or better
Memory: 1 GB RAM
GPU: 1280x768 minimum resolution, DirectX 9.0c compatible graphics card
Hard Drive: 700 MB available space
DirectX: Version 9.0c
Sound Card: Microsoft® DirectX® 10.0 compatible sound card or better
Mac
Minimum
OS: Mac OS X 10.6 or later
Processor: 2Ghz or better
Memory: 1 GB RAM
GPU: 1280x768 minimum resolution, DirectX 9.0c compatible graphics card
Hard Drive: 700 MB available space
Sound Card: DirectX 9.0c compatible