8-Bit Adventure Anthology: Volume 1 (0)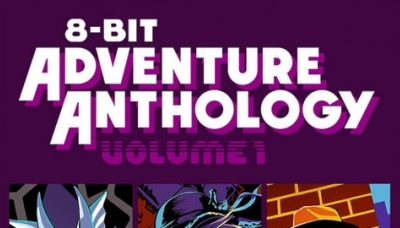 First release date
2017-10-31
Platform
Mac
PC
Xbox One
PlayStation 4
Linux
Overview
8-bit Adventure Anthology: Volume I is a collection of classic adventure games developed by and published by for , , , , and .
Gameplay
There are three classic adventure games, originally developed by ICOM Simulations, Inc. The games are based on the NES versions, but were re-created using the games original source code.
The three games included are:
Web Site Mini-Game
On the official website for the game, there is a mini point-and-click style game. Players click on various objects on the screen in order to find the box for one of the games. Once the player finds the game it transitions to the next screen.
The third and final game is an action style game that has various objects flying across the screen from the right to the left. Players click on the objects in order to make them disappear and gain points. Once all the objects have been clicked on the final game is awarded.
If the player has collected all three games they are taken into the main site which allows them to play one of the full games for a short period of time.
System Requirements
PC Minimum
Operating System: Windows 7 Home 64-bit
Processor: Dual-Core 2GHz
Memory: 4 GB RAM
Graphics: ATI Radeon HD 4800, nVidia GeForce 8800GT
DirectX: Version 11
Storage: 300 MB available space
Mac Minimum
Operating System: 10.10.5 Yosemite
Processor: Dual-Core 2GHz
Memory: 4 GB RAM
Graphics: ATI Radeon HD 4800, nVidia GeForce 8800GT
Storage: 300 MB available space
Linux Minimum
Operating System: Ubuntu 16.04 LTS, Steam OS
Processor: Dual-Core 2GHz
Memory: 4 GB RAM
Graphics: ATI Radeon HD 4800, nVidia GeForce 8800GT with vendor-provided drivers
Storage: 300 MB available space
External Links