Wolfenstein II: The New Colossus (0)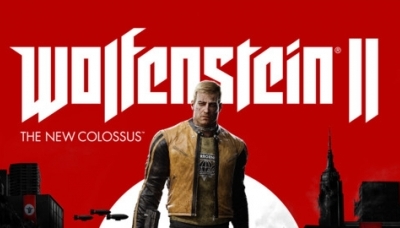 First release date
2017-10-27
Platform
PC
Xbox One
PlayStation 4
Nintendo Switch
Aliases
Wolfenstein 2
Overview
Wolfenstein II: The New Colossus is a sci-fi historical-fantasy first-person shooter developed by and published by for the , , and on October 27, 2017. A port is scheduled for release sometime in 2018.
It is a direct sequel to , set five months after and the revived Kreisau Circle put an end to the plans of general in an 1960. After waking up from a five-month coma aboard a commandeered Nazi (Eva's Hammer) and constantly hunted by Nazi commander , Blazkowitcz (now in ) must help form a larger and liberate the from Nazi occupation.
The game is built on (the same used for the 2016 revival of ) and is known for its use of current events in the game's marketing. The game also features the entirety of emulated as an (as the in-universe "Wolfstone 3D", with the roles reversed).