Pressure Overdrive (0)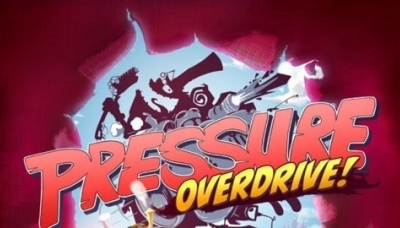 First release date
2017-07-25
Platform
Mac
PC
Xbox One
PlayStation 4
Linux
Overview
Pressure Overdrive is an arcade twin-stick shoot'em up developed and published by for Windows, Linux, Mac, PlayStation 4 and Xbox One.
Synopsis
Step up a gear with Pressure Overdrive! Start your steam buggy and join "La Resistance". It's still time to prevent Count Soap from powering his Uber-Spa with the stolen water!

Edgar de la Chose
In Pressure Overdrive the players take on the role of Morgan (and Tiki in co-op mode) to drive through an action packed world, filled with crazy characters and funky humor. This game will challenge the players skills, while they are racing, ramming and blasting their way through countless bullets and enemies. A customizable buggy helps the players to improve and adapt their play styles.
Features
Single player and local coop
Campaign and Freeplay mode
Endless mode
3 Worlds with 30+ Levels
Dozens of enemy types & 3 bossfights
Upgradeable buggy with 35+ weapons/items
Online highscores
10 supported languages
Steamfunky soundtrack