Pankapu: The Dreamkeeper (0)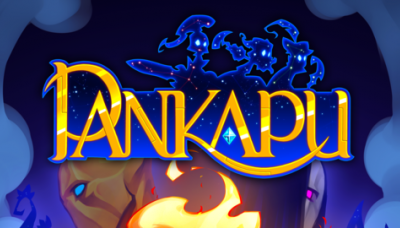 First release date
2016-09-21
Platform
Mac
PC
Xbox One
PlayStation 4
Linux
Nintendo Switch
Overview
Pankapu is a narrative and episodic game mixing action/platformer and RPG elements, told like a tale, narrative and episodic, made by the french developer Too Kind Studio and published by
Pankapu was developed by using , and the animation were made with Spine.
The first episode of the game was released worldwide on September 21st 2016 on , , and , and was available in 6 languages (English, French, German, Spanish, Russian and simplified Chinese).
,, versions will be released in 2017.
Story
The story starts with a child, Djaha'Rell, who wakes up, screaming, after a nightmare. In order to calm him, his father tells him the story of Pankapu to help Djaha'Rell stop his nightmares.
The players get to play the epic story of Pankapu, a tiny being controlled by Iketomi, the God of Dreams. Pankapu has to defeat the hordes of nightmares that try to infiltrate Omnia, the world of Dreams.
During the game, the player is able to gather memoliths, which are fragments of Djaha'Rell's memories. When the player gathers enough memoliths, he will be able to watch scenes that will reveal the origins of Djaha'Rell's nightmares. Those nightmares hence reveal a parallel story in the game.
The developers made the game to be played in two different ways. On the one hand, the younger players are able to have fun in the story of Pankapu, epic and naive. On the other hand, the older players are able to read through the lines, and understand the story of Djaha'Rell, dark and tragic.
Gameplay
In the game, the player can choose between 3 different Aegis, switchable in real time. Those Aegis act as jobs:
- Bravery : mixing melee attacks and tanking.
- Ardour : ranged damage-dealer and Fast movements.
- Faith : heal and support.
In order to become stronger, the player can upgrade his nebulas (skill trees) for each Aegis.
Audio
The soundtrack is composed by Kiroki Kikuta and Ganaé (Matthieu Loubiere).
The game will feature a narrator, voiced by Kai Kennedy (who previously voiced Beowulf in Skullgirls).