Naval War: Arctic Circle (0)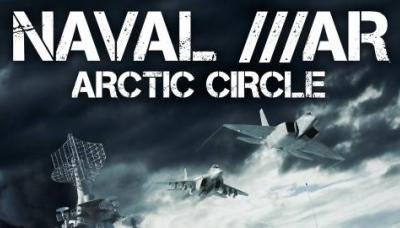 First release date
2012-04-10
Publisher
Paradox Interactive AB
Ikaron
Overview
Naval War: Arctic Circle features two campaigns, focused on the two sides of a fictional, near-future military conflict in the Arctic Circle. The two factions are fighting over valuable resources in the North Atlantic. Both sides use real life naval and air units in operation with their respective navies as well as many different nations including the United Kingdom, and the nations of Scandinavia. There is also online multiplayer for up to two players taking place in a variety of combat scenarios.
The game features a full-scale representation of the Arctic and Atlantic ocean surrounding northern Europe and Scandinavia. Units have multiple weapon systems, radars, sonars, and countermeasures; the player has complete control over how these are used. They also have control of the speed, altitude, or depth (in the case of submarines) of the units themselves.
Naval War: Arctic Circle has submarines, helicopters, fighters, ASW aircraft, in-air refueling tankers, AWACs, aircraft carriers, cruisers, frigates, destroyers, patrol boats, and onshore airbases. Some scenarios also introduce civilian ships and aircraft to the battlespace. The units provided varies based on the side and scenario; NATO navies (principally the US, UK, and Norway) are matched against the Russian Navy.
The game plays out in real-time, meaning some actions can take very long to complete (such as a ship sailing from Britain to Norway). Time-acceleration is provided, up to 120x of real time, allowing for players to quickly execute orders and achieve objectives. Naval War depicts complex maritime military activities such as laying sonobuoys, towed-array sonars, electronic jamming, and missile-interception. In addition to health, units have individually tracked ammunition for each of their weapon systems and aircraft also have limited supplies of fuel. Damaged units may operate at a reduced efficiency or catch fire.
There are two displays with which to play the game. A 3D display shows modeled units, effects, and terrain to depict the battle. A 2D strategic display clearly shows units, munitions, ranges, and other relevant information on a basic map of the area. Both displays are shown at once, and may be switched between the primary upper pane and the smaller lower pane. Combat can take place over great ranges, sometimes in excess of 100 nautical miles. Units can be organized in specific groups and given formations within them, a common example being a carrier group featuring at least one aircraft carrier and two or more warships (destroyers, cruisers, or frigates) as an escort.
Many units featured in Naval War: Arctic Circle are currently-serving or are presently being brought into active service. One prominent example is the Queen Elizabeth-class aircraft carrier for the United Kingdom, currently under construction but in full service during the game (which takes place in 2030). The F-35 fighter aircraft and P-8 Poseidon aircraft are other examples of this future technology, which is primarily used by the NATO side. Russia has prominent naval units such as the Kirov-class battlecruiser and the aircraft carrier Admiral Kuznetsov. All units and weapons in the game are modeled after their real-life counterparts to the best of the developer's known ability (in the case of future units).
System Requirements
OS: Windows XP/Vista/7 (32 or 64 bit)
Processor: Intel Core 2 DUO 1.8 Ghz or AMD equivalent
Memory: 2 GB (4 Recommended)
Hard Disk Space: 2 GB free
Video Card: 256 MB GeForce or ATI equivalent Direct X 9.0c or 10 (does not support intergraded graphics card)
Sound: Direct X compatible
DirectX®: Direct X 9.0c or higher