Loading Screen Simulator (0)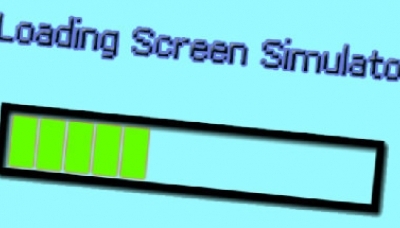 First release date
2015-12-31
Overview
Loading Screen Simulator is a clicker game developed and published by for (formerly browser only).
The game originally started as a browser game on the developer's website, but was later added to Steam after going through Steam Greenlight. After the game was added to Steam the name was changed from Loading Screen Simulator 2015 to simply Loading Screen Simulator and was removed from the website.
Gameplay
In Loading Screen Simulator players click on a button labeled earn money. Each time the button is clicked the players total money is increased.
There is an in-game store labeled Shindows Store that allows players to purchase upgrades and widgets. While the player is doing these tasks a loading bar slowly fills up.
System Requirements
PC
Operating System: Window XP
Processor: 2.33GHz or faster x86-compatible processor, or Intel Atom™ 1.6GHz or faster processor for netbook class devices
Memory: 150 MB RAM
Graphics: Intel integrated
Storage: 150 MB available space
External Links