Landinar: Into the Void (0)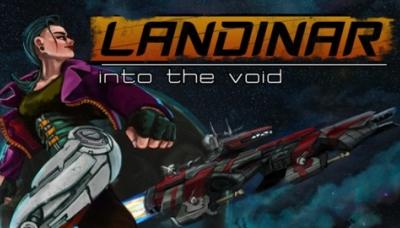 Overview
Landinar: Into the Void is an action-adventure sci-fi game by . The player takes control of an unlucky captain in his lonely ship and must choose his/her own path. The quadrant has been taken overrun by the Empire and the player has to choose where to go, who to work for and how to complete objectives. Additionally the player will find new tech, ships parts and templates to build his own ship.
Gameplay
Main gameplay features include:
Exploring space: fly out into space, travel between sectors and explore the quadrant, taking on missions along the way.
Space combat: fighting enemies ship to ship.
Seamless scaling: dock the ship, leave the cockpit, walk around a station, talk to NPCs and seamlessly fly back out into space.
Shipbuilder: gather parts to build a better ship that matches the player's style.
Release
Landinar: Into the Void was released on Steam Early Access on September 18, 2018. The full release is expected within a year after the Early Access release, with several major updates to come during Early Access.
History
After the relative success of , Dutch indiedev company started working on their next project. After exploring several theme options (which included a heist and base defense game), the team decided to take to space and incorporate their new game into the Convoy universe.
A closed beta test was held in the Landinar: Into the Void Discord channel in July 2018.