Diluvion (0)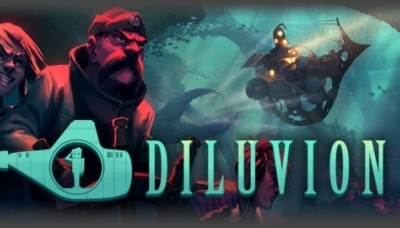 First release date
2016-09-30
Platform
Mac
PC
Nintendo Switch
Publisher
Good Shepherd Entertainment
Overview
Diluvion is a open world, deep sea exploration and submarine combat game incorporating features of both 2d and 3d . Being developed for both PC and MAC on steam by Arachnid Games.
Story
Humanities selfish and fearful behavior started a war, which displeased the gods. Soon after, the gods sent devastating waves that now have iced and cover the world. However one of the gods was willing to give humanity a second chance and placed a gift in the deepest trench. It is said, whoever is to find and bring back the gift, if he or she be deserving, will Usher in a new golden age for mankind.
Gameplay
Pilot a submarine in an open world dangerous environment riddled with spikes, ruins, enemies and mines to seek to find the gift left by the god.
System Requirements
MINIMUM:
OS: Windows 7, 10
Processor: Intel i5 (or equivalent)
Memory: 4 GB RAM
Graphics: GeForce GTX 300 (or equivalent)
DirectX: Version 10
Storage: 4 GB available space
MINIMUM:
OS: OSX
Processor: Intel i5 (or equivalent)
Memory: 4 GB RAM
Graphics: GeForce GTX 300 (or equivalent)
Storage: 4 GB available space