Cyberdrifter (0)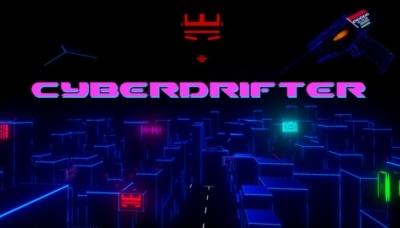 First release date
2017-05-09
Cyberdrifter is UziGames second Virtual Reality game. The game is currently in an early access form and was released on May 09, 2017. Cyberdrifter supports the HTC Vive & Oculus Touch and features free-motion locomotion. Cyberdrifter tasks the player with destroying bots and droids within a dark cyberspace world which has a unique retro arcade style & look.
The player is armed with a gun that can produce a charged shot and an off-hand weapon that can catch enemy bullets and fire them back. Players also have a self-activated SloMo abilty. Players can compete across the globe on online hi-score leaderboards.
A tutorial and 4 full levels are currently available.