Crimson Nights (0)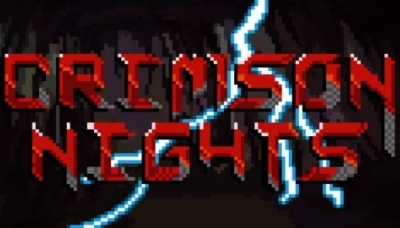 First release date
2017-01-02
History
Crimson Nights started as a gamejam game in July 2015. It won top prize at the Phoenix summer game jam. Since the developers were still going to university, the game was pitched and accepted into the UAT game studios class. It spent 2 semesters there and many students got to contribute. After, the core game jam team continued to work on it until its release.
Development
The game was originally made by 6 people, 5 of which are current university students at the University of Advancing Technology. During the time in the studios class, 20-30 students contributed small or large tasks to the project. Spiky Fish Games, the only non student member of the game jam team, engineered the gameplay systems and then later all the backend for multiplayer/steam/etc.
Gameplay
Modes:
Crawler: Rougelike endless
Floors: Same as Crawler but the user sets a end
PVP: Multiplayer Battles
Survival: Wavebased
Crimson Nights is button mashing dungeon crawler. The main game the players must get as far into the world as possible, with stops at a store and the occasional boss battle. Although you can not upgrade your knight, you can find weapon drops that will make you stronger.