Citadel: Forged with Fire (0)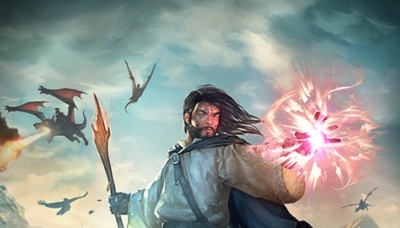 First release date
2017-07-26
Developer
Blue Isle Studios
Virtual Basement LLC
Overview
Citadel: Forged with Fire is a multiplayer action-adventure game developed and digitally published by Blue Isle Studios for the (via ) as an title on July 26th, 2017.
Set in the world of Ignus, players begin at one of three starting cities, with no items. Players must craft their own weapons and clothes by collection resources.
Running in , the game is still in development.
Gameplay
Citadel has an action combat system. with many different spells and weapons. Players start south, near the bottom of the map, and must make their way north to more difficult monster.
Weapons
There are 4 weapon classes:
Gauntlets
Wands
Staffs
Melee
With a new one unlocking every 10 levels.


Crafting
-
Taming
-

Flight
-






System Requirements
PC Minimum
Operating System: Windows 7 or better
Processor: 2.0GHZ or better
Memory: 8 GB RAM
Graphics: nVidia GeForce GTX 950 equivalent or better
DirectX: Version 10
Network: Broadband Internet connection
Storage: 20 GB available space
PC Recommended
Operating System: Windows 7 or better
Processor: 3.0GHZ or better
Memory: 16 GB RAM
Graphics: nVidia GeForce GTX 970 equivalent or better
DirectX: Version 10
Network: Broadband Internet connection
Storage: 20 GB available space
External Links