Chromatic (0)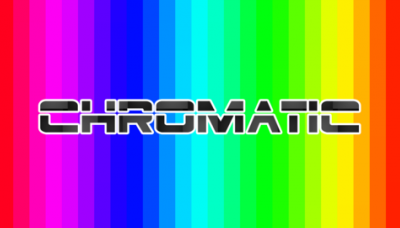 First release date
2017-07-24
Chromatic is an arcade indie game with an innovative and colorful gameplay.
The goal of the game is to survive to the various and obnoxious hazards waves by firing a laser beam from the Chromacore, which has 10 selectable colors.
All enemies and hazards have a random color and the player needs to select their opposite color to kill them the fastest as possible in this intense space shooter game.
It requires wiseness and focus to get lot of combos and points.
There are many fun boss fights that challenges the players' skills to the maximum.
This unique neo-retro styled game can be played with a friend in the co-op mode and be used with a Controller for the best immersion possible to the Arcade style.
Chromatic on Steam :