AuroraRL (0)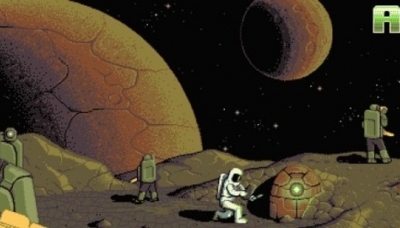 First release date
2016-04-08
Overview
The game was developed by Sun Dogs - a team of indie developers from Russia. AuroraRL is a storydriven roguelike-like set in space, inspired by such classics as Prospector, Star Control I/II and Space Rangers.
AuroraRL has been released on Steam Early Access on April, 8th of 2016. It's avalible for PC (Win and Linux).
Gameplay
As for a gameplay it's a roguelike-like with procedurally generated space, research and planet exploration. Planets have different terrain and atmosphere.
There is also different alien races that player can interact with.
The key feature of the game that makes it stand out from most of roguelikes - it's connection to the storyline. All of the narrative is heavy on text.
That's why AuroraRL doesn't have permadeath - player can save the game at any time.
Plot
Main storyline takes place in dystopic future, when humanity has drained the Earth of all of it's resources. Because of that, the goverments of biggest Earth's Alliances has builted The Ship, which mission was to find a new source of resources in deep space.
After some time The Ship - original Aurora, has stoped responding to Earth's signals. That led to creation of a similar ship, with the Player as Captain.
The new ship was named Aurora-2 and have continued the mission of original Aurora as well as started investigating events of the first ship dissapearence.
System Specifications
OS: Windows Vista/7/8/10
Processor: Any dual-core CPU
Memory: 512 MB
Graphics: Any graphics card with OpenGL 3.0 support or higher
DirectX 9.0
Hard Drive: 300 MB