Whether you like it or not, gambling is an enormous industry with hundreds of developers competing to create the most interesting and entertaining games to play. With slot machines reaching numbers in the tens of thousands, many companies have long run out of creativity and are looking for inspiration wherever they can.
This has led to several popular video games becoming victims or being honored - depending on how you look at it - by having their own slot machine. In this article, we'll be taking a brief look at 10 of these video game inspired slots, starting with the ones that have impressed us the most.
1. Street Fighter 2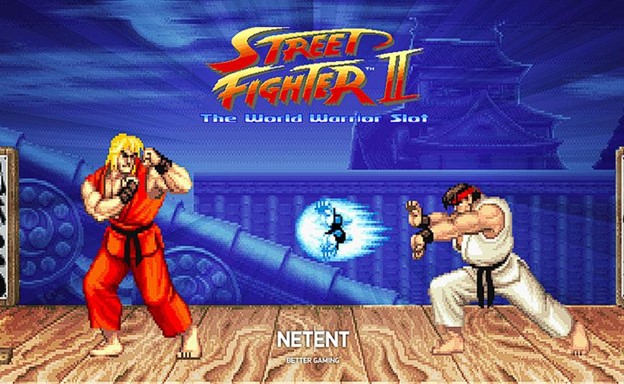 Created by NetEnt, Street Fighter 2 is inspired by an old fighting game originally released to arcade machines in 1991 and then later ported to consoles such as Super Nintendo and Playstation.
Our first look at the slot leaves us quite impressed as it's using the exact same graphics and creatives from the actual video game. You get to choose your character to play which enters an arena against an opponent. It actually feels like you're about to smash some buttons and strike down the enemy.
In a way you are, as when you spin the slot and hit winning lines, the characters will do attacks against each other. There are also two bonus games that can be triggered in the slot which offer the same high level of quality. All in all, this is a really cool game.
2. Flame Busters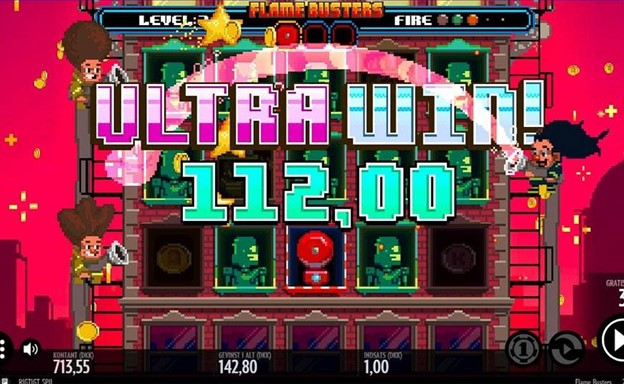 Released in 2017, this unique slot quickly became one of the most popular ones to play at mobile casinos online. It is not based on an actual video game that exists. However, the artwork of it is clearly inspired by iconic video games of the old Nintendo era, such as Mario Bros. The slot uses an 8-bit, pixelated design and midi music as well as sound effects that bring back sweet childhood memories of the early 1990s.
The slot itself is not as advanced as Street Fighter 2, but still offers an entertaining bonus game that helps it secure the number 2 spot on our list.
3. Dungeon Immortal Evil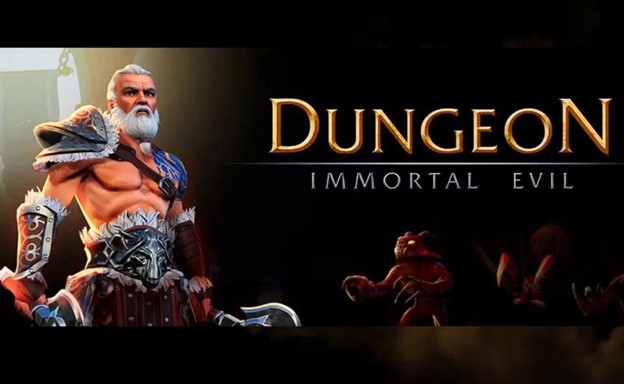 Inspired by an entire genre as opposed to a specific game, this slot machine is like nothing we've ever seen. It is created by Evoplay and offers an immersive RPG, hack and slash experience. Spinning the reels (if you can call it that), means moving your character from one room to another where various beasts that can drop five types of tier loot are slain.
Weapons and armor can be equipped and upgraded to three levels. This helps clear a bonus dungeon of the slot where your character eventually faces a boss and can be slain. Kill it though and huge prizes in the form of loot could possibly be paid out.  
Reimaging what slots are, you can check out Dungeon Immortal Evil and play a free demo of it on Evoplay's website.
4. Vampire the Masquerade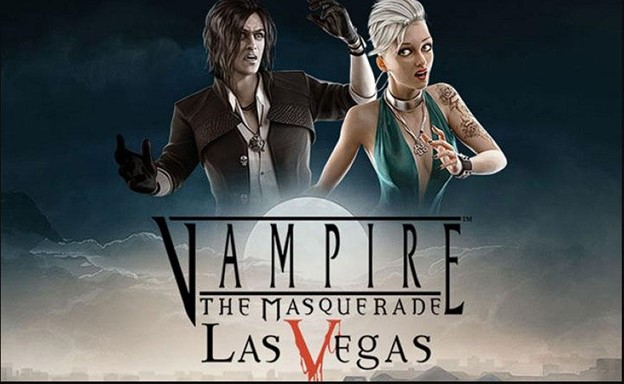 What started off as a tabletop RPG released in 1991, was later released as a highly praised video game in 2004. In 2017, the slot developer Foxium also made their casino version of Vampire the Masquerade.
It's a really well-designed slot with highly defined symbols, top-quality animations and a gloomy background. With sudden lightning strikes and a subtle electric guitar playing, the atmosphere is definitely there.
The slot also comes with as many as five different features which we found to be quite entertaining. Vampire the Masquerade is certainly one of the better video game slots we've tried.
5. Castlevania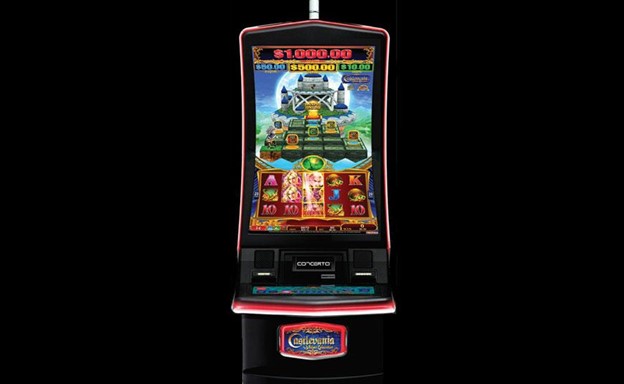 Debuting in 1986, Castlevania is a gothic, horror, action-adventure video game series that most of us have either enjoyed or at least heard of due to its vast popularity. One of the developers of the game is Konami and this company too is the one that's behind the slot equivalent of the franchise.
While the slot is only playable at certain land-based casinos, it offers an immersive experience, which, by the looks of it, seems to be a ton of fun. We have only seen videos ourselves, but there's a two-part bonus game where the vampire hunter himself slays monsters and goes after the lord of darkness, Dracula.
6. Resident Evil 6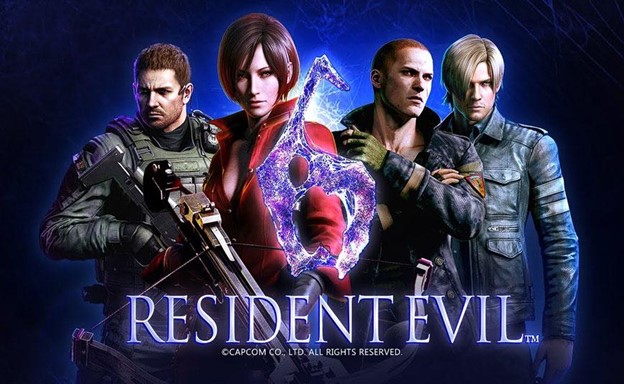 Being one of the most popular video game horror franchises in the world, Skywind Group paid tribute to Resident Evil 6 by releasing a slot with the same name in 2019. They have done a commendable job in terms of graphics, gameplay and staying true to the franchise.
There are as many as four different bonus games that can be triggered in the slot, which all offer some kind of immersive experience with animations. A video screen is also located above the reels, which plays short clips, such as Leon blasting zombies to bits.
7. Space Invaders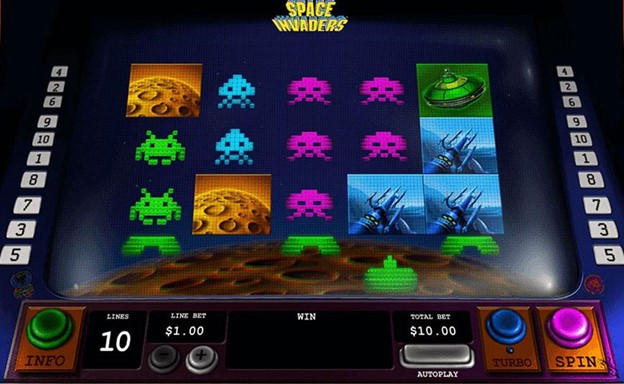 Probably being the oldest video game that's ever been turned into a slot, the arcade game of Space Invaders, released in 1978, inspired a developer ironically known as Inspired Gaming to release a slot based on the game in 2021. It comes with five different bonus features, which makes it quite an entertaining slot.
This is not the only Space Invaders slot that's been created though.
In our search, we also found that a developer known as Playtech has released their casino version of Space Invaders. This slot only comes with two features, but has a layout that makes you feel much more at home with the video game. The slot is more or less mimicking the old arcade game, using the same graphics and having a moving ship that shoots down pixelated alien symbols.
8. Dota 2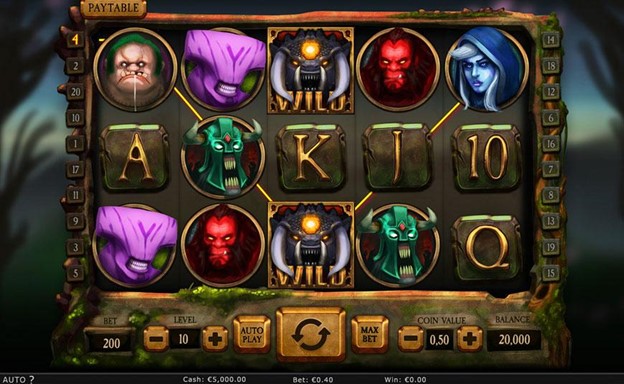 Famous for hosting the eSport competition with the biggest prize pool in the world, Dota 2 is a MOBA game that Smartsoft Gaming has made a pretty cool slot out of. It features damage dealers such as Drow, Vengeful Spirit and Anti-Mage as slot symbols, and offers two bonus games along with a free spin feature. The highlight of the slot is definitely its visual design and incorporation of Dota 2 elements.
9. The Legend of Link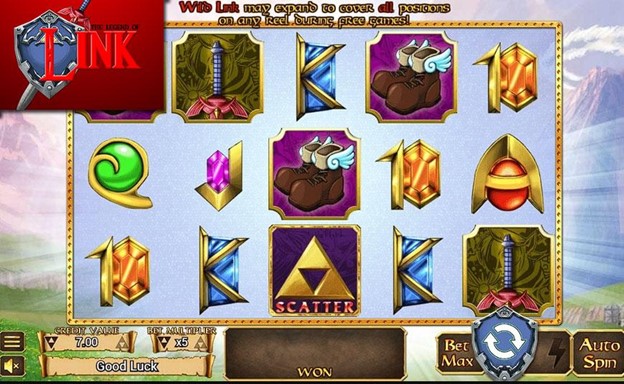 Created by Top Trend Gaming, The Legend of Link is a slot that takes you back to the early fields of Hyrule. While it isn't the most exciting slot we've played, offering only a simple bonus feature and mediocre graphics, it does come with music that every fan of the franchise is sure to know and love from Ocarina of Time. The sound effects are also pretty good as the fairy Navi makes her presence known whenever a winning line is hit.
10. Tomb Raider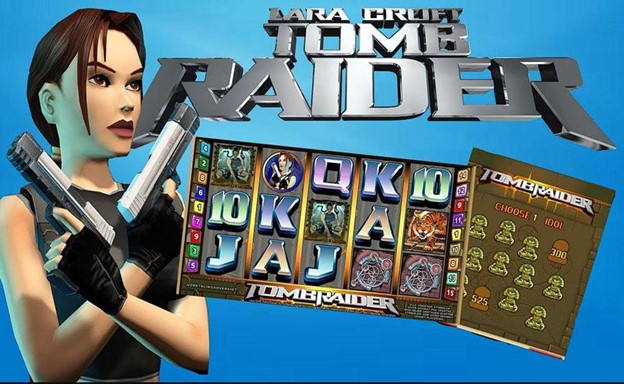 Last on our list is Tomb Raider, which is a popular adventure game initially released to Playstation in 1996, now grown to a huge series with several games under its belt, as well as three Hollywood movies. Not to mention two slot machines that have been created by Microgaming.
In all honesty though, the two slots are not much to get excited about. They are quite basic with simple graphics and boring sounds. The features of one of the slots (Tomb Raider Secret of the Sword), bring up the quality a bit, but overall, this is not a nice way of honoring the series.