Death Squared (0)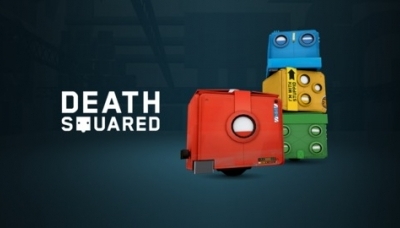 First release date
2017-03-14
Platform
Mac
PC
Xbox One
PlayStation 4
Nintendo Switch
Overview
Death Squared is a cooperative and multiplayer puzzle game developed and published by for , , and .
Gameplay
The game takes 1-4 players into challenging puzzle scenarios requiring teamwork and communication. Engage with friends or players in trap-ridden levels which will only get harder through each level using team skills to figure out the solution.
Players can go through the campaign in single-player mode or local co-op.
Players can then take their puzzle solving skills into the multiplayer scene for more modes and levels to traverse through. The game also offers a challenging Vault mode for those who are looking for more complex levels.
System Requirements
PC
PC Minimum
PC Recommended

Operating System: Microsoft Windows 7 & Above
Processor: Core 2 Duo
Memory: 3 GB RAM
Graphics: SM3 512MB VRAM
Storage: 1 GB available space

Operating System: Microsoft Windows 10
Processor: Core i3
Memory: 4 GB RAM
Graphics: SM4 1GB VRAM
Storage: 1 GB available space
Mac
Mac Minimum
Mac Recommended

Operating System: Snow Leopard
Processor: Dual Core Intel
Memory: 3 GB RAM
Graphics: SM3 512MB VRAM
Storage: 1 GB available space

Operating System: Mountain Lion
Processor: Core i3
Memory: 4 GB RAM
Graphics: SM4 1GB VRAM
Storage: 1 GB available space
External Links