World Championship Soccer (0)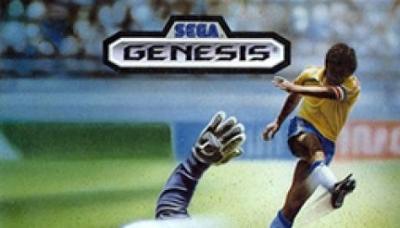 First release date
1989-07-29
Platform
Amiga
Genesis
Sega Master System
Atari ST
Commodore 64
ZX Spectrum
PC
Publisher
Elite Systems Ltd.
Magnussoft Deutschland GmbH
Sega
Aliases
World Cup Italia '90 World Cup Soccer Super Futebol
Overview
World Championship Soccer (JP: World Cup Soccer, EU: World Cup Italia '90, SA: Super Futebol) is a Genesis soccer game and the first of its genre for the system. It is based on the 1990 World Cup event, which for that year was set in Italy, and features 24 international sides competing for the titular trophy. The game features a top-down, vertically-oriented perspective of the pitch.
Because the game was created several months before the 1990 World Cup, even before the qualifying rounds had concluded, the twenty-four teams the game features would not correlate to the actual twenty-four that competed in the event.
Teams
Included below is an alphabetical list of all the teams that competed in the 1990 World Cup as well as the teams that are featured in this game. An country means the team appears in the game but did not actually qualify. A bolded country is a team that did qualify, but does not feature in the game.
Argentina
Austria
Belgium
Brazil
Cameroon
Colombia
Costa Rica
Czechoslovakia
Egypt
England
Republic of Ireland
Italy
Netherlands
Romania
Scotland
Spain
South Korea
Soviet Union
Sweden
United Arab Emirates
United States
Uruguay
West Germany
Yugoslavia