Lockheed Martin: Prepar3D (0)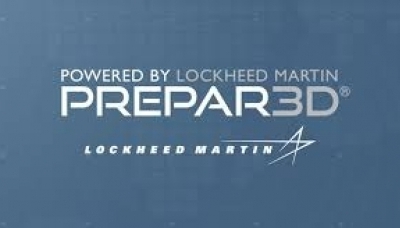 Lockheed Martin's Prepar3d series of simulators has taken the core technology from Microsoft's Flight Simulator franchise and somewhat updated it for newer machines. It has become, alongside X-Plane, the main platform for everyday flight simulation on the PC. It is mainly used as a platform for the addition of aircraft, scenery, and utilities coded by third parties. These include everything from commercial airliners to replications of a favourite local airfield; flight planning tools, or weather engines.
It is currently at Version 3.4, released in September 2016. A much anticipated feature, rumoured to be in development, is 64- bit memory support.