Digital Combat Simulator: Combined Arms (0)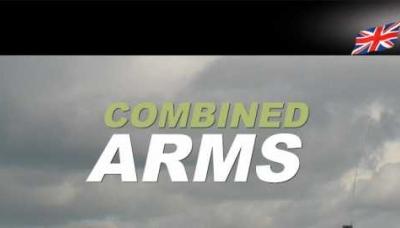 Aliases
DCS Combined Arms
Overview
Rather than focusing on a single aircraft, this addition to the shifts attention to the ground, placing players in control of ground forces from either an overhead, perspective, or via direct control of a vehicle.
Features
Combined Arms features four commander roles including:
Ground Commanders
Joint Terminal Attack Controller (JTAC)
Game Masters
Observers
Mission designers decide which of these roles will be available in their mission and how many multiplayer slots are allowed for each.
The Command Map allows players to interact with the game like an RTS. From here, players set Rules of Engagement, formations, waypoints, and indirect fire missions. Units can also be told to follow roads.
In addition, players can jump from the Command Map into most ground units and control them directly from a . Controllable units include:
Players can give orders to other units while in the first-person role or while flying a DCS aircraft.
Since the game is part of DCS World, Eagle Dynamics' unified DCS playing environment, multiplayer games can incorporate players using Combined Arms as well as , , and simultaneously.
System Requirements
Recommended
Operating system 64-bit: Windows Vista or 7
Processor: Core 2 Duo E8400, AMD Phenom X3 8750, or better
Memory: 4GB
Hard disk space: 7 GB
Video: Shader 3.0 or better; 896MB NVIDIA GeForce GTX260 DirectX 9.0c or better
Sound: DirectX 9.0c compatible
Requires internet activation
Minimum
Operating system: Windows XP, Vista, or 7
Processor: Core 2 Duo 2.0 GHz
Memory: 3 GB
Hard disk space: 7 GB
Video: 512 MB RAM card, DirectX 9 compatible
Sound: DirectX 9.0c compatible
Requires internet activation