Lucius Demake (0)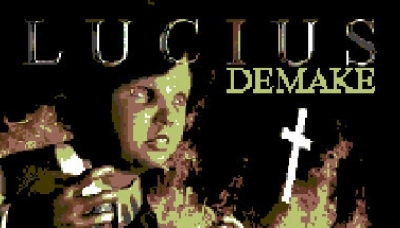 First release date
2016-08-08
Overview
Lucius Demake is an adventure game developed and published by Shiver Games for PC, Android, and Linux.
Gameplay
Lucius is a 2D adventure game that takes place in a top down view. Players take on the role of the titular Lucius as he tries to set up the deaths of the people in the mansion.
Players have a persistent inventory and can combine certain items together in order to make something new.
System Requirements
PC
PC Minimum
PC Recommended

Operating System: Windows XP
Processor: Intel Core i3 M380
Memory: 2 GB RAM
Graphics: Intel HD 4000
DirectX: Version 9.0c
Storage: 400 MB available space

Operating System: Windows 7
Processor: Intel I5
Memory: 2 GB RAM
Graphics: Nvidia Geforce 440
DirectX: Version 9.0c
Storage: 500 MB available space
Linux
Linux Minimum
Linux Recommended

Operating System: Ubuntu 14.04 32 bit
Processor: Intel Core i3 M380
Memory: 2 GB RAM
Graphics: Intel HD 4000
Storage: 400 MB available space

Operating System: Ubuntu 16.04 64 bit
Processor: Intel I5
Memory: 2 GB RAM
Graphics: Nvidia Geforce 440
Storage: 400 MB available space
External Links