Square x Square (0)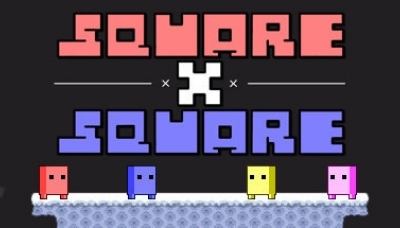 First release date
2017-09-06
Overview
Square X Square is an action game developed and published by for .
The game has the option for the text to be in English or Portuguese.
Gameplay
Square X Square is a 2D local multiplayer action game that takes place on a single screen. Each player takes control of a colored square.
Before each match players can choose from one of 12 hats, 12 weapons, and 12 power ups. Each of the hats and weapons have unique stats that affect the gameplay.
Players then try and kill the other players by hitting them with the chosen weapons. Scattered throughout the stages are traps that will stun players if they touch then while set.
There is a single player mode in which players must navigate through a series of platforming challenges. These stages range from straight forward platforming stages to upside down stages. Many of these also contain false floors/walls and invisible platforms.
System Requirements
PC
PC Minimum
PC Recommended

Operating System: Windows XP or higher
Memory: 2 GB RAM
Graphics: 128MB
Storage: 100 MB available space

Operating System: Windows 7 or higher
Processor: 2GHz+
Memory: 3 GB RAM
Graphics: 512MB
Storage: 100 MB available space